This house sits at the end of a cul-de-sac in Danville Ky...obviously it came long before the houses that surround it (not pictured). It used to sit on a lot of property but now only occupies the small spaces around it. Of course it has haunted folklore that goes along with it, but I don't believe it. I just think it's beautiful and sad and I'd love to buy it and restore it, if that's even an option at this point.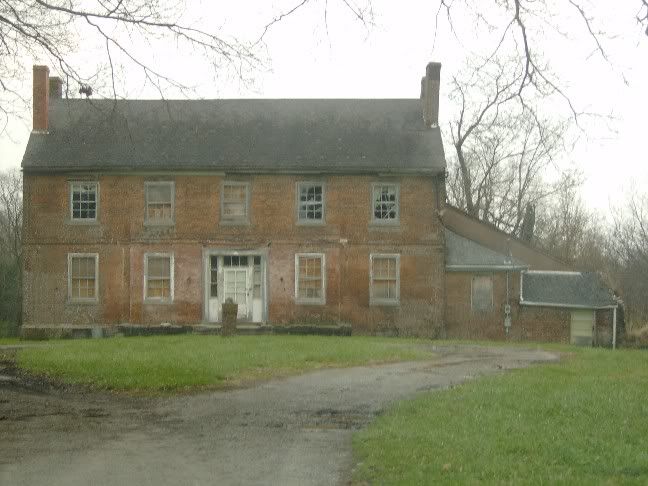 I'd love to get better pictures...like the back and the slave quarters that still stand off to the right (I think it was the right), but to be honest, I don't think I'm supposed to be that close. Heh. Next time I go to Danville I will do it anyway though, be damned the consequences.

Also, first post, immigrated from
rural_ruin. Hi ya'll.