Those are the photoes on the way to my office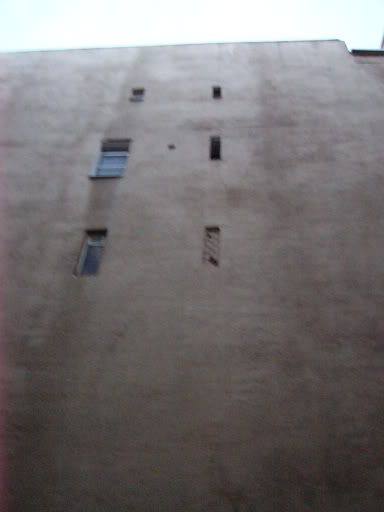 This is the strange house we have our studio in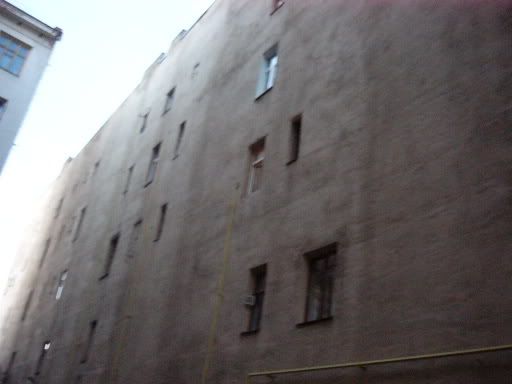 Looking up,you notice funny balconies,which are likely to fall,but people live there...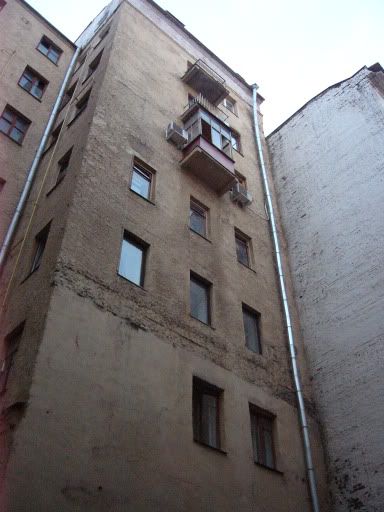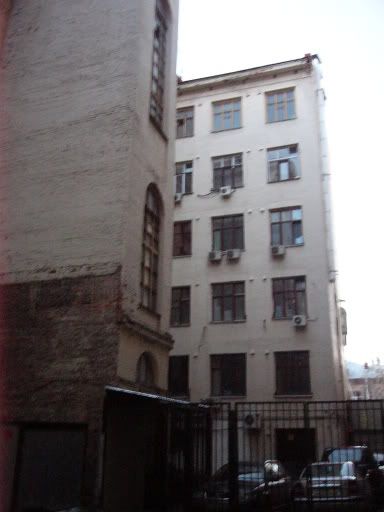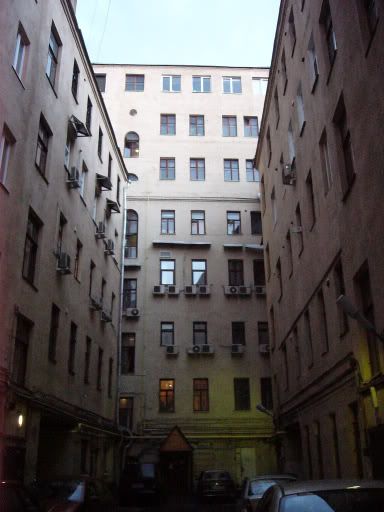 Coming closer...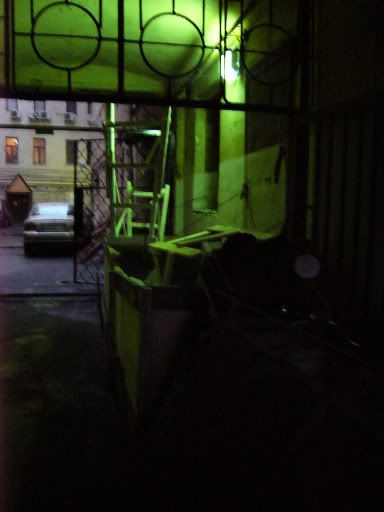 An arch from previous photo to our yard...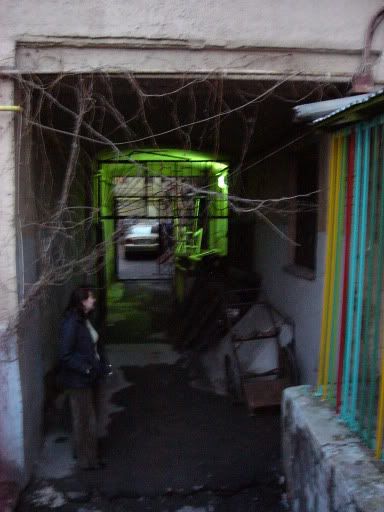 If I didn't tell you,would you even be able to believe that is the very center of Moscow city...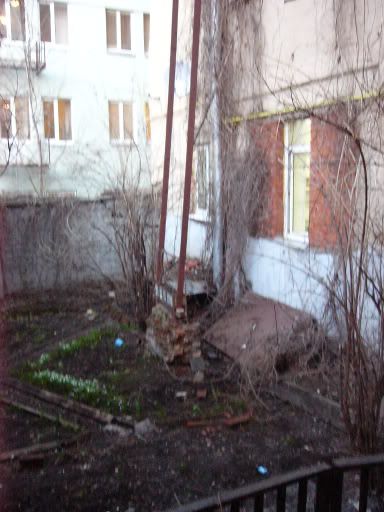 Green spring on the Brown lane with gray buildins in our yard...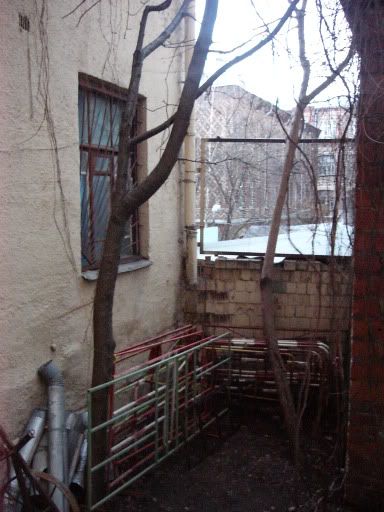 Observing the things in the yard,people may decide we're not an architectural bureou,but a group of farmers,haha...
Looking up from the entrance...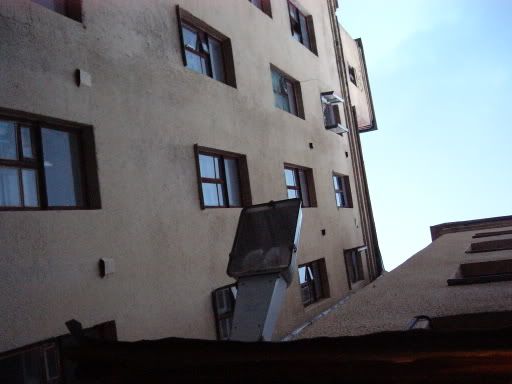 The back of the Chaikovskiy Concert Hall...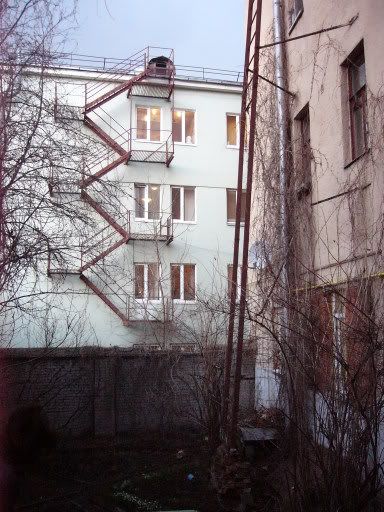 Through the grid you can see a piece of military academi
We painted the railings different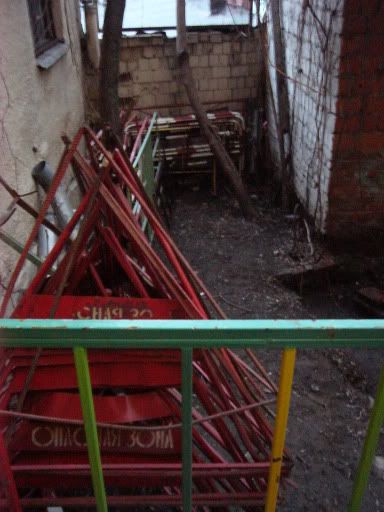 P.S.That would be my first post in urban decay!so say welcome if you come:)