First an introduction....Hello all, my name is Jay A.K.A. finmoxa I had just posted this set in rural_ruin, and someone suggested that I post them here as well. I have never owned a camera nor have I ever been much of a photographer. I have always been a lover of photography, and old abandoned places, I just never had the means to indulge. That all changed the other day. For dirt cheap (read probably hot) I happily purchased a Canon Power Shot SD550 Digital Elph, and immediately started snapping photos. I have absolutely no idea if I am a "good photographer" but plan on trying to become one, so please feel free to comment on these pictures. All input is very appreciated, and I take criticism very well. I plan investing much time in my new hobby, and any help or thoughts are more than welcome...

So now without any further rambling, on to the church. I have no idea of the actual name of it, but it is located on the corner of Green and Waterlo streets in downtown Albany NY. Any info would be great!!

x-posted to my journal finmoxa

A shot from the front right corner looking back. The disrepair of the church very evident.



Myself standing on the front steps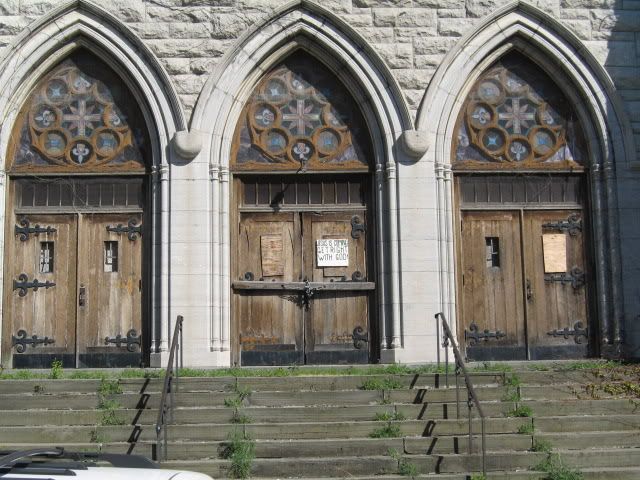 Middle front door



Close up of chain, lock, and a friendly reminder.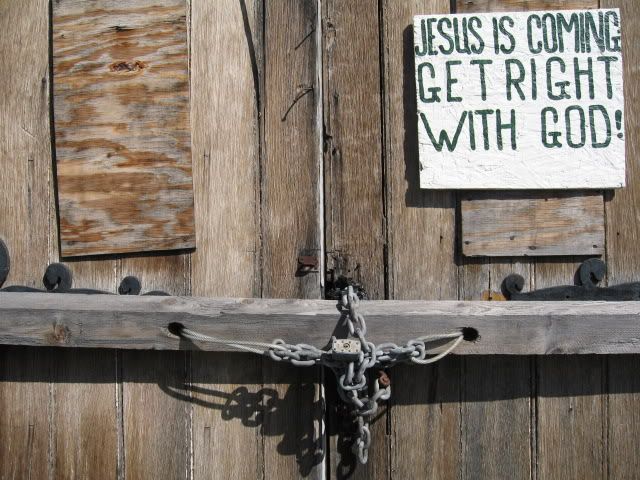 Wonderfully grown over windows.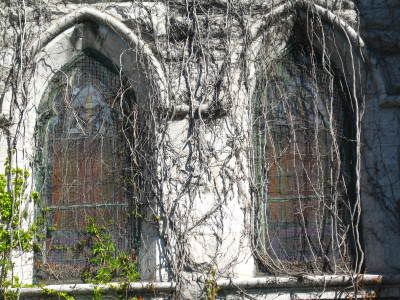 This saddens me, vandalized windows.



Right rear entrance



Opposite side entrance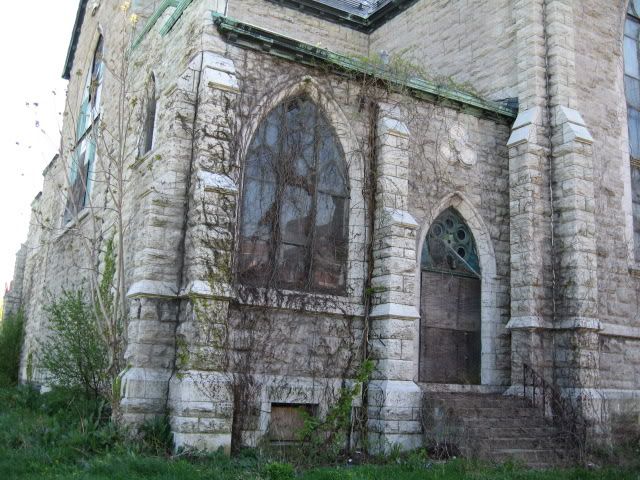 Window above the altar, mostly boarded up.



From the rear looking forward. I love the sunlight shining from behind the cross.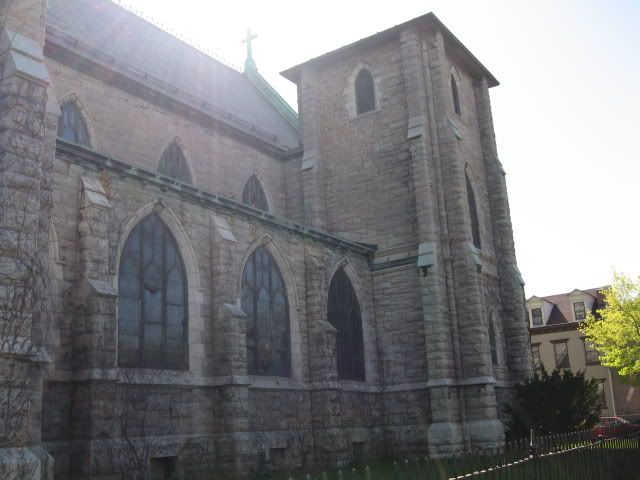 Shot of the rear.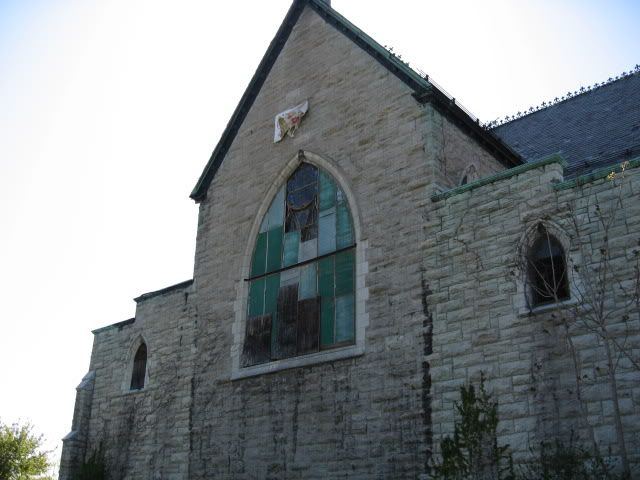 Small side window.



The spire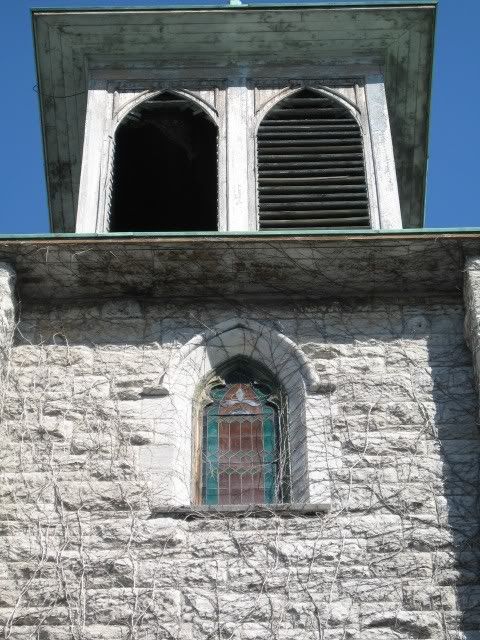 Stained glass, shot through broken window to opposite side of church.



Another through and through shot of pretty stained glass window.



Side of spire window.



Smaller side window.



And in closing, I saw this power transformer thingie in the back. The red plaque caught my eye, so I went to investigate.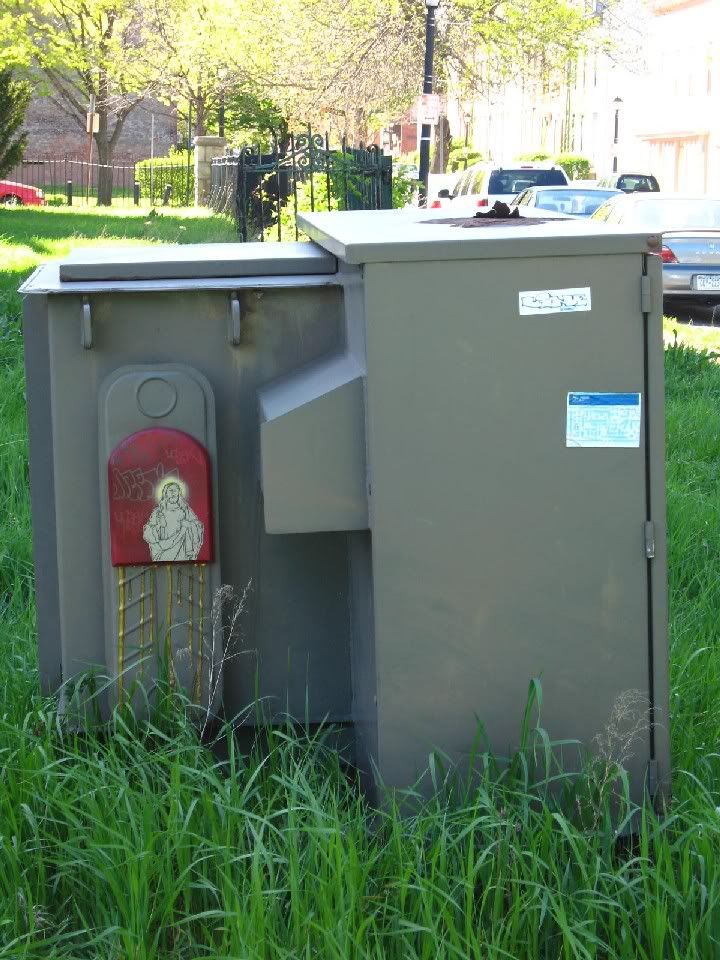 When I got closer this is what I saw....I mean WTF!?!?!? Jesus with a spray can flipping the bird? To boot this thing was attached with some TURBO spray adhesive. NOTHING short of explosives was taking this sucker off!!




So I hope you all enjoyed my very first attempt at photography, I would like to think I did well (I am a bit biased), and would very much like to know what you all think.