These are photos from a trip to a house on a place called Dragon Point, in Indian Harbour Beach, Florida, on the tip of Merritt Island (I'm not technically sure which the land is officially on).

It's named Dragon Point because the same rich old man who built the house at the end of the island,which splits the river, had a dragon built at the very tip (I heard for his daughter), and you could go inside and it was used as another party room. Knowing people who had gone in, they say it was modeled inside after a Flintstones cartoon home, and you could look out the dragon's eyes and spy on boaters and people fishing off the nearby bridge. For me, I grew up looking at it as an iconic thing- whenever you drove over the bridge, you pressed your face against the window and tried to get as good of a look as you could. I'm not sure when the house was left (it's still up for sale), but not too many years ago the dragon crumbled and since the original designer of the dragon died, there are no plans to restore it, even though it was sort of a landmark for the area.

I walked out to the dragon once, when it was too dark for pictures, and I tend to worry about going back because while the rich people along that road seem not to care what you do, there's constant boat patrol on either side of the house, and not too many hiding places (I've rowed past before, and it's easy to see into the windows). The constant patrol is generally for good reason- My friend informed me of this place after he attended a kegger there.
These pictures are taken from an old lj entry I made, and I'm not sure why, but from that trip most of my full-room pictures came out blurry. The house, while not extremely old, has a very historic feel to it, and most of the top floor seems to be modeled after the old houses you sometimes find in Florida.

Rockin exploring shoes? Check.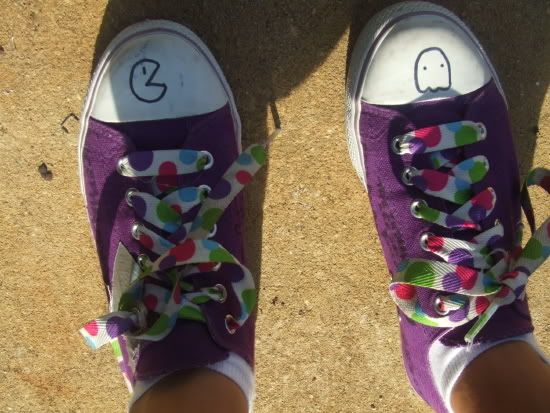 COMPLETE COMPLIANCE OF THE BUDDY SYSTEM? Check.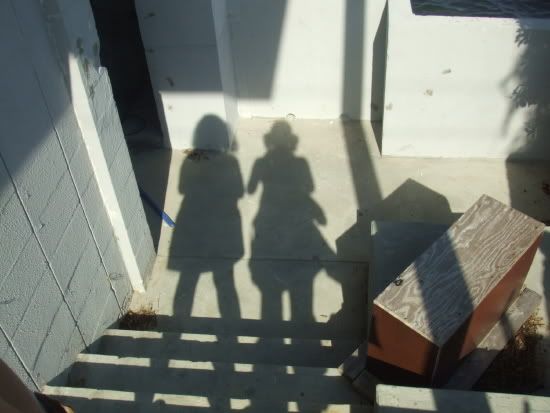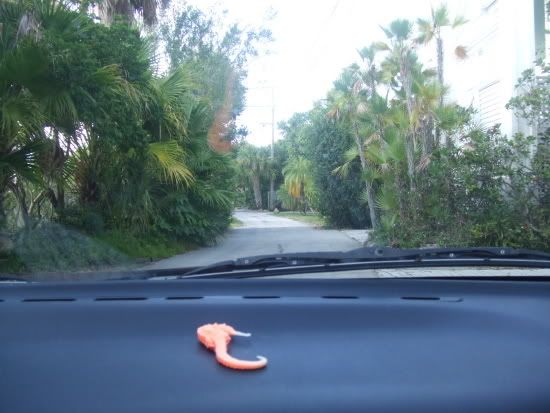 A great thing about going down here was that it's a one-lane road. Not as in, one car on one side and a car on the other, but like... one lane. If you meet another car on this road, you're just screwed.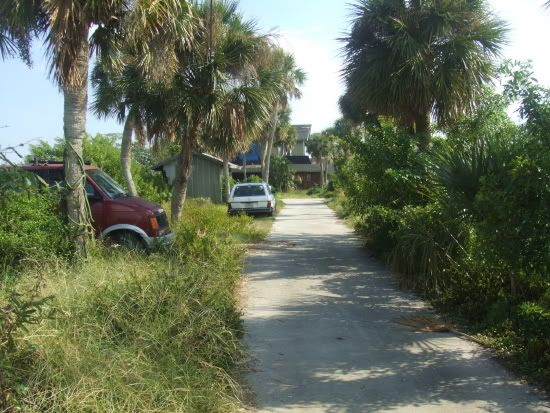 This is the property.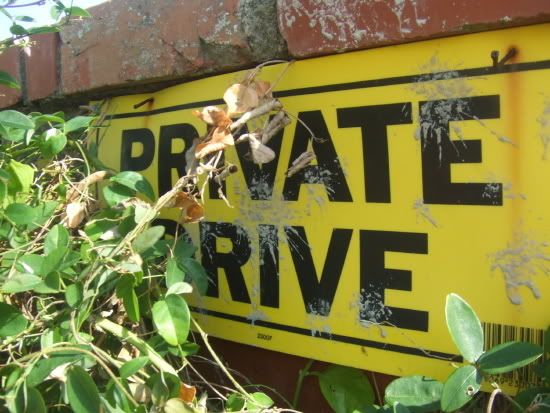 I argue that any time you have to dig through vines to find the no trespassing notice, its meaning is nulled.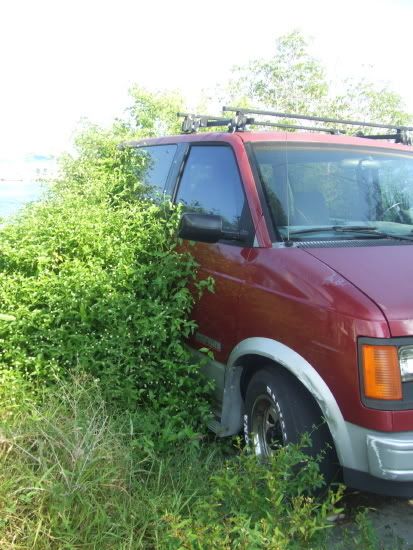 I argue that if a car is being taken over by weeds, you have free reign to hotwire it.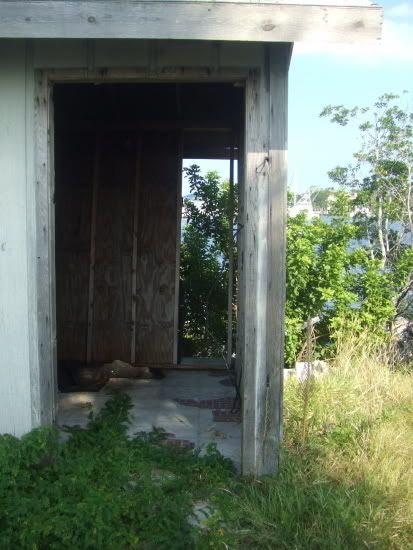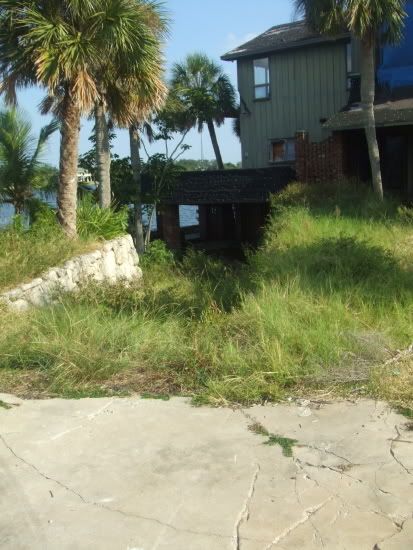 Preferred entrance.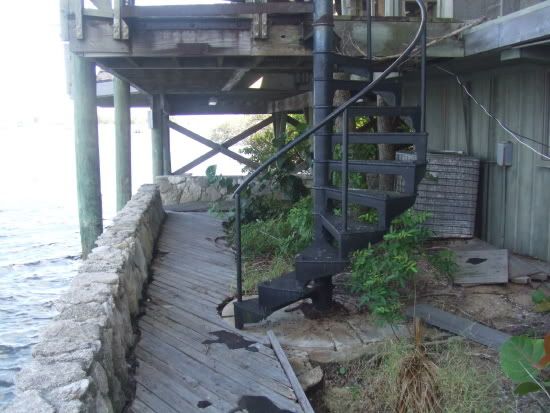 Leads to here.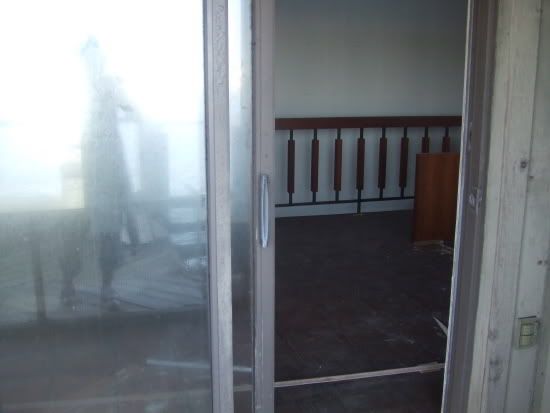 Door is totally open, but there's like a two foot screen at the bottom. Like for stopping really really short people from getting in. And you can just walk around anyway.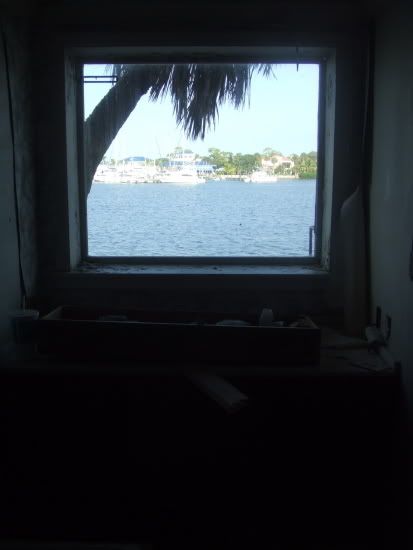 Kitchen window. I love this window.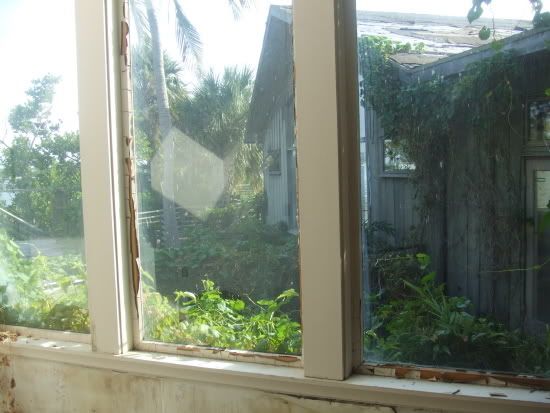 This is one of my favorite spots in the house. Just the windows, with the plants outside, and there's sunroofs, and it's really pretty and nice and squeee.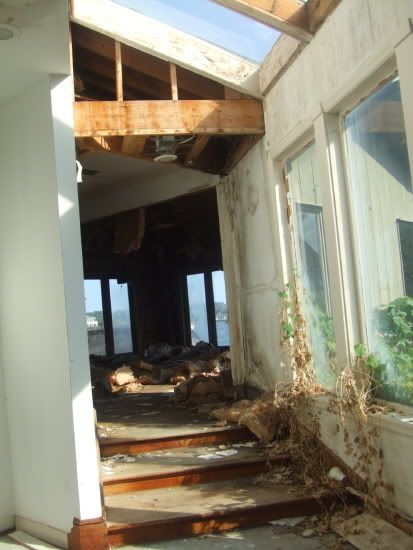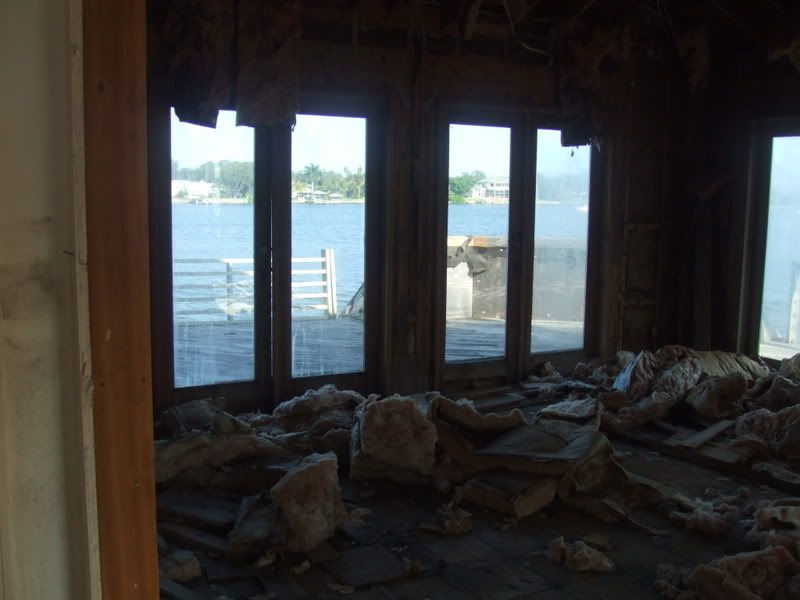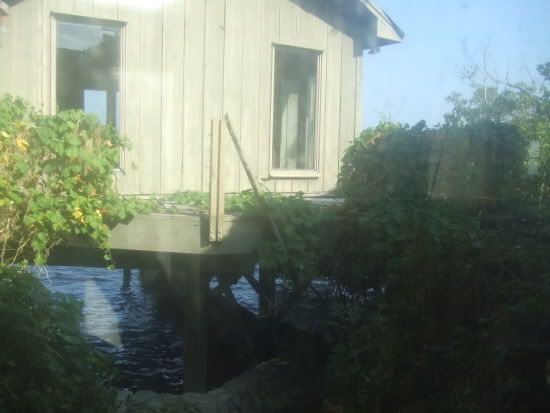 This is the same room, viewed from another part of the house.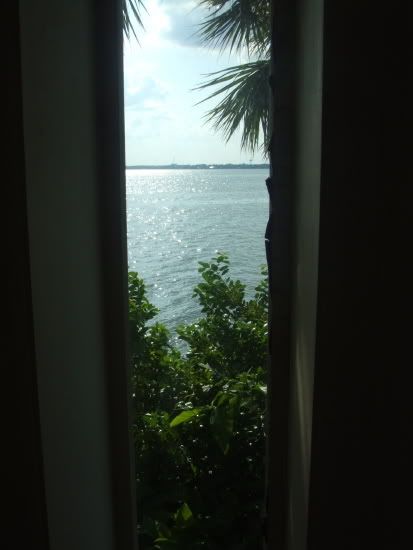 These windows were in a bathroom or something.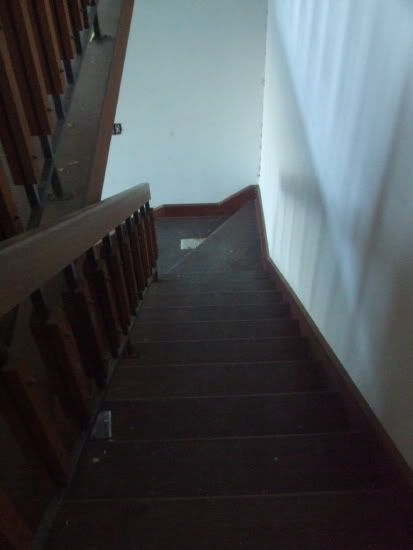 Stairs, but I put them off for later.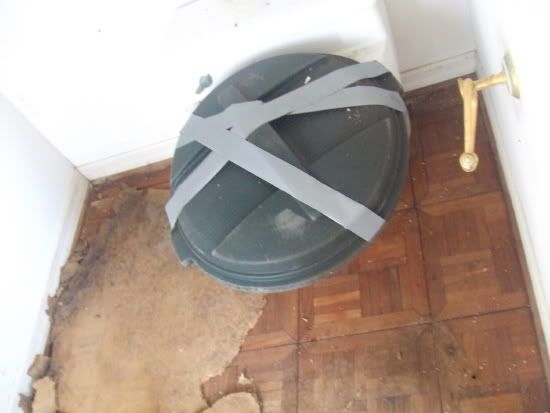 Hahahaha... potty.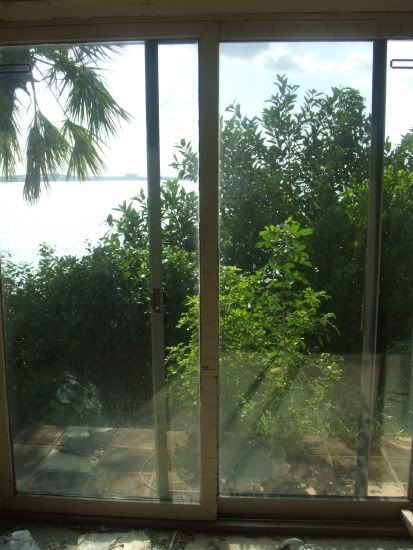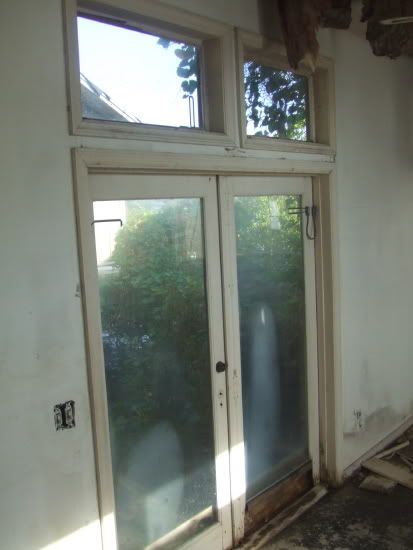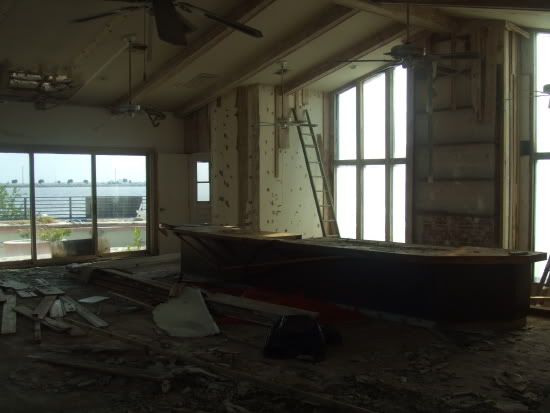 This was the big ass party room, I'm assuming. You could see the pool and the one room I posted earlier from here, and the deck on the right... this whole house is windows.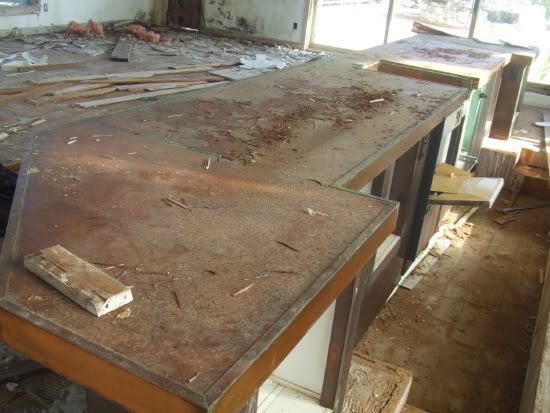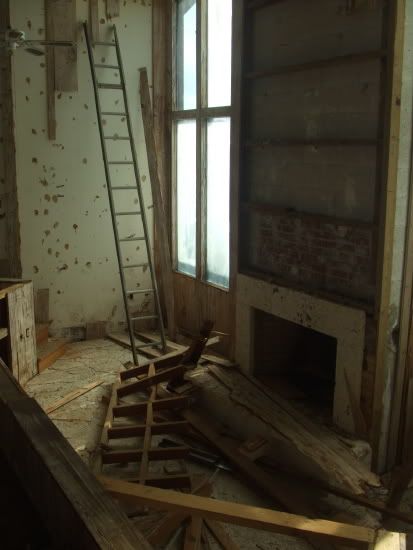 Who honestly needs a fireplace this big in Florida? There were a couple throughout the house, and it was weirddd.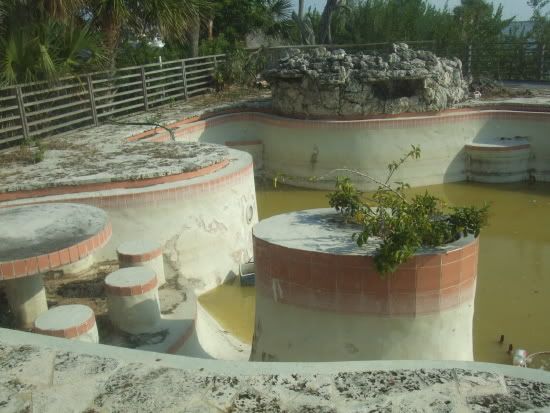 Shot of the pool through the glass.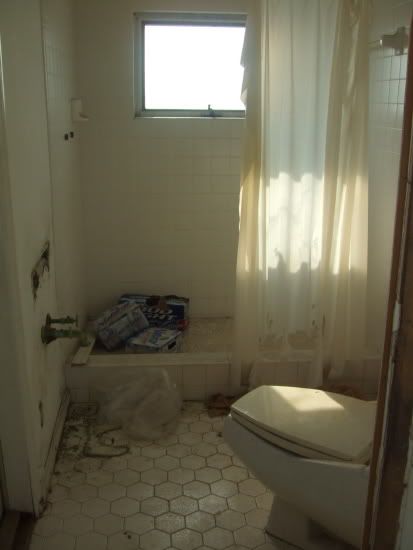 Bathroom of big ass party room.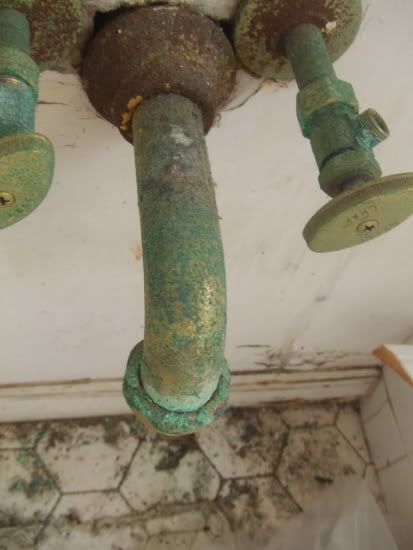 I don't know what you are used for!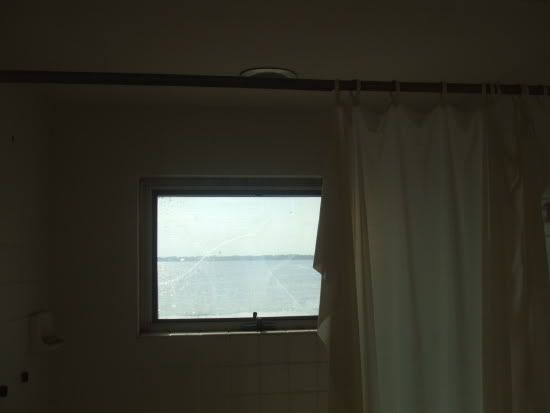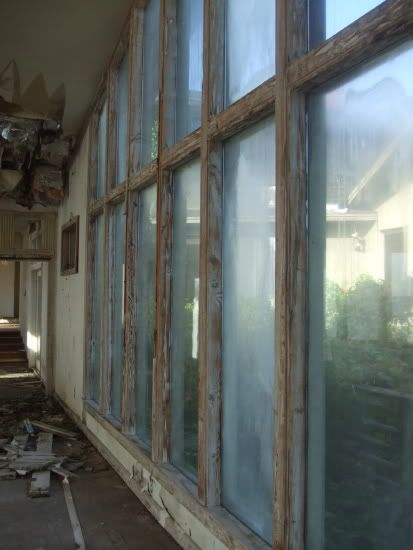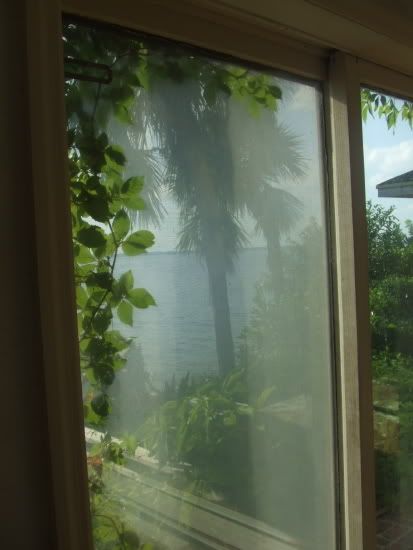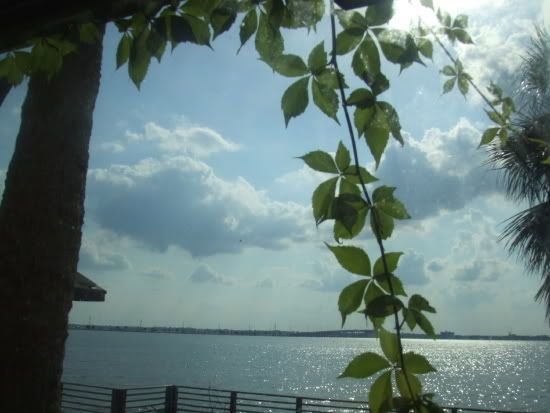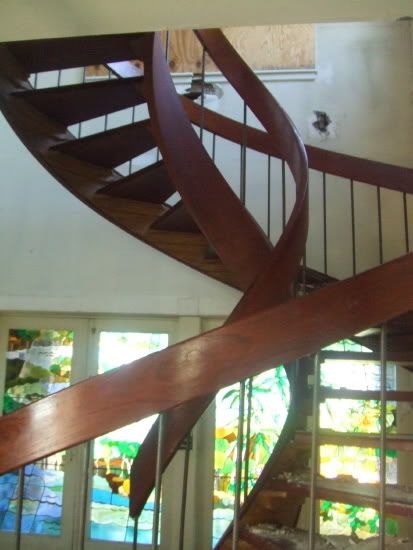 I forgot to get a better picture of this bamf ass entry way. The staircase and the doors made it amazing.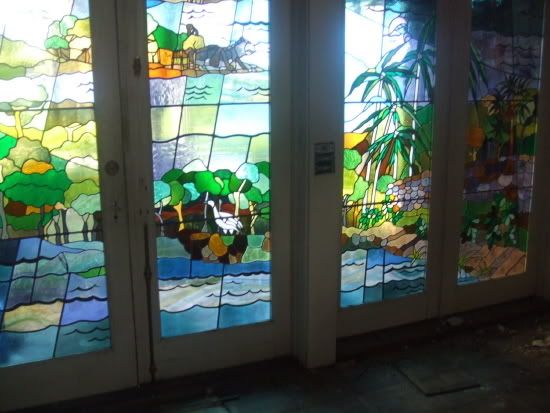 I loved this stained glass scene so much.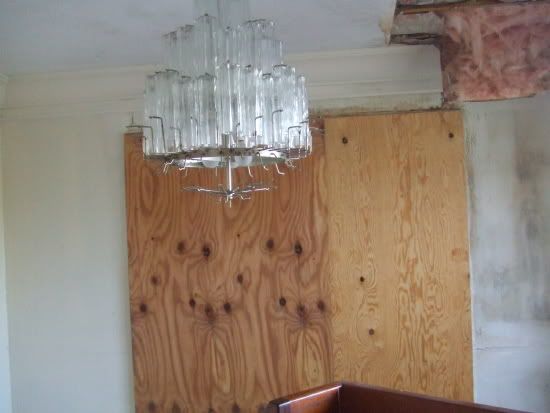 Chaindelier at the top of the staircase.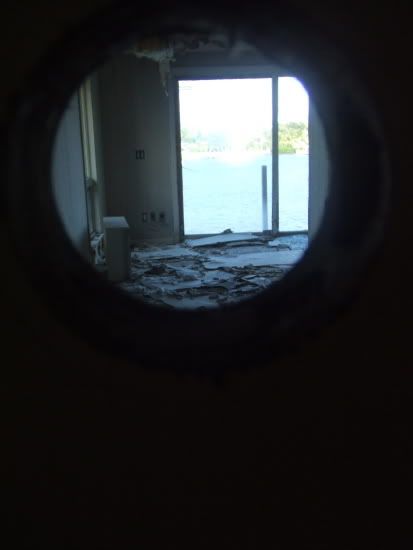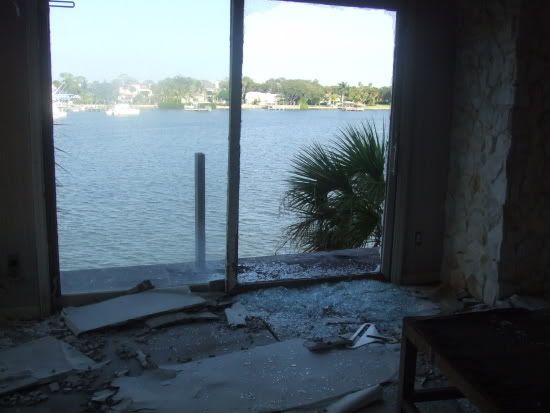 This room was nice mainly because the glass was shattered and a really good breeze was blowing in.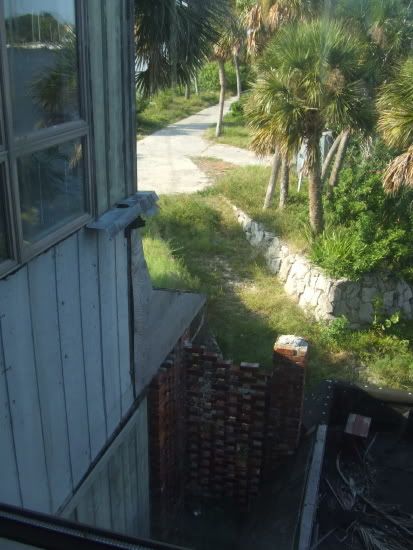 Look outside through the windows.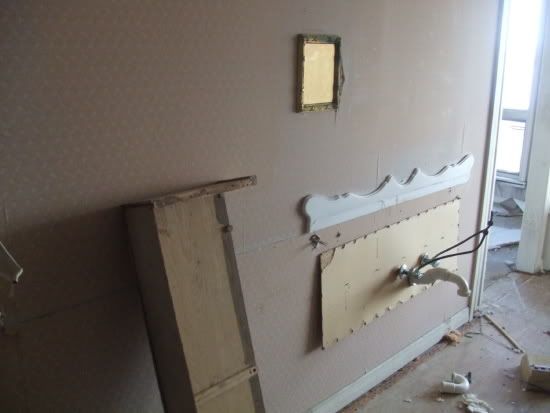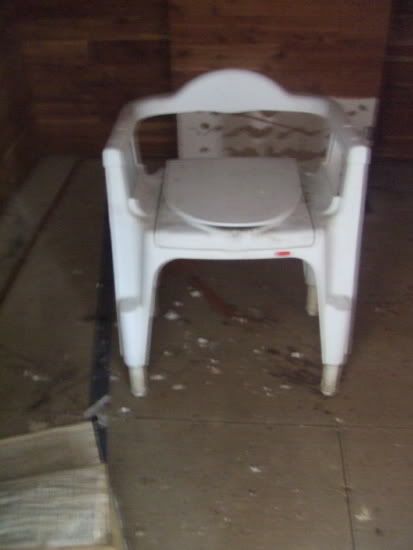 Handicap toilet!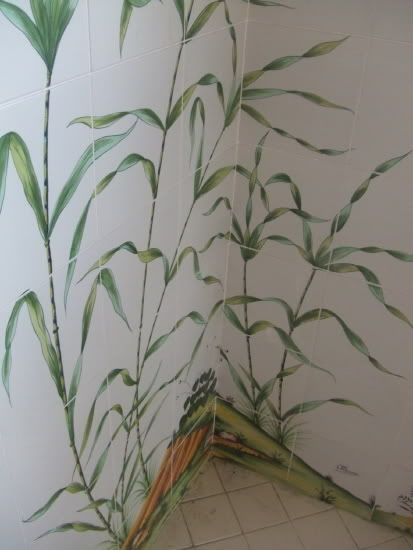 Neat little painting inside a shower stall.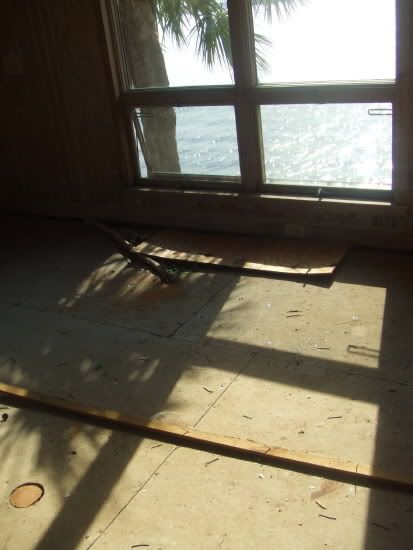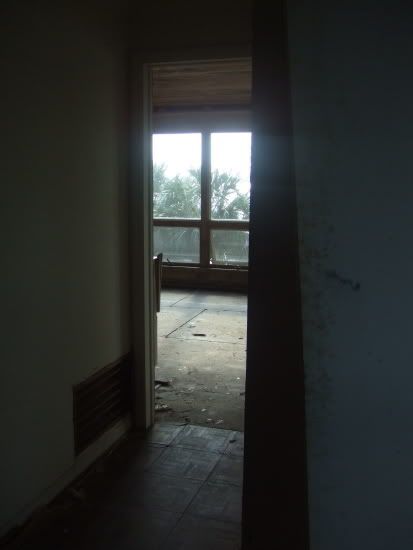 The top floor was a loop of rooms, and we were about to leave..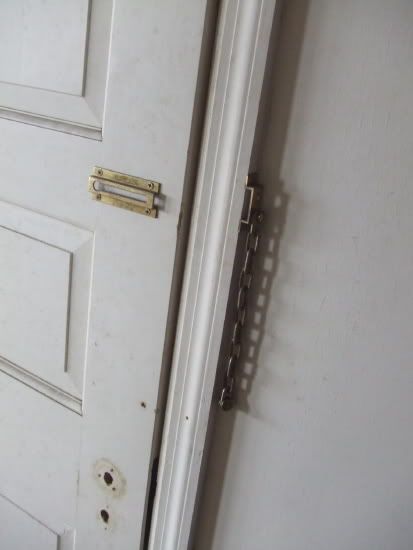 OH WAIT CREEPY CLOSET LET'S OPEN IT.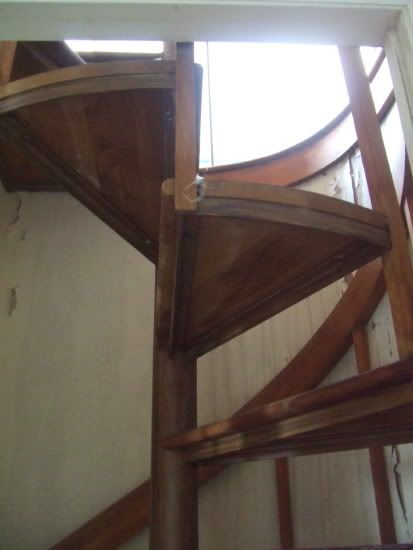 I honestly wasn't expecting anything worthwhile, but there were mini-stairs in it. Yay.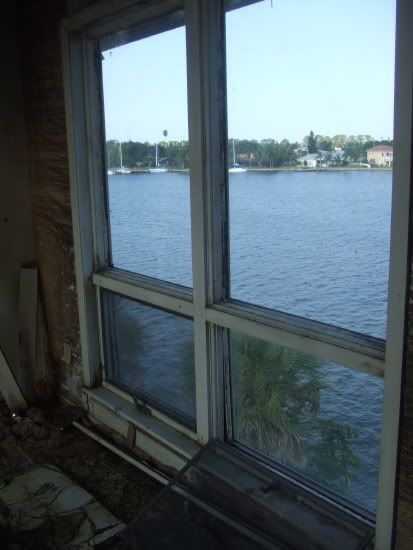 I didn't get a full shot of the room, but it was a tiny little thing at the top of the house, and if I lived here this would have been mine. Windows on each side looking out at either half of the river, and I'm assuming that the big thing of wood and tarp down the middle was covering up a large window that would have looked down at the road. It's amazing. But I just realised that the chain on the door meant someone could have locked someone up in the room from outside. ... And there was a mini fridge in this room.... Scarrry.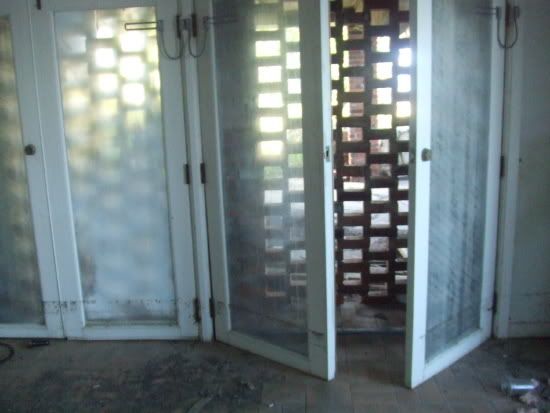 When back down the straight starcase from earlier, and the two rooms down here looked out on the place where we initially entered. This was also level with the water, and I didn't get too many pictures because I was more worried about getting out of sight of the police boat that had passed slowly by about three times now. I was getting worried.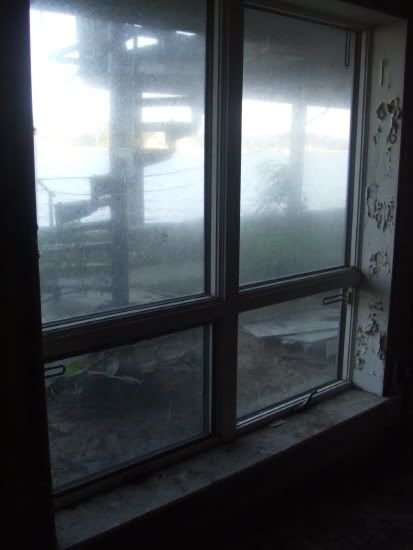 Stairs we climbed up to get in.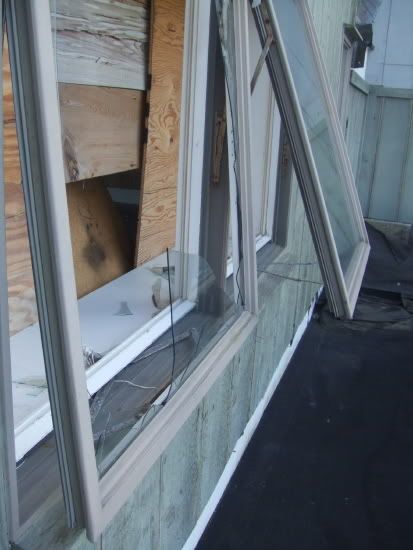 Uhh I forgot how but we went out and looped up again and this is a picture of one of the boarded up kitchen windows.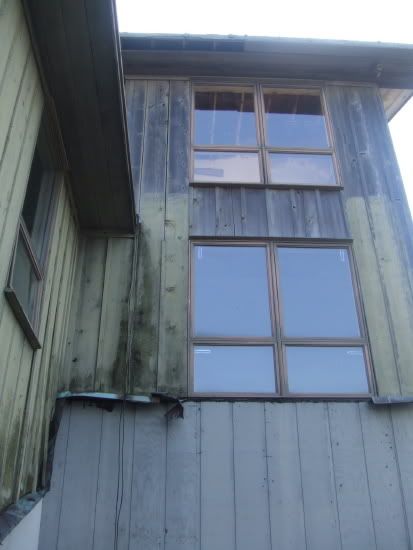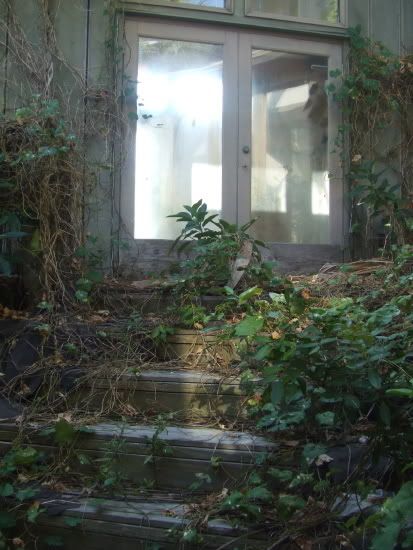 Down again, this is sort of next to the party room.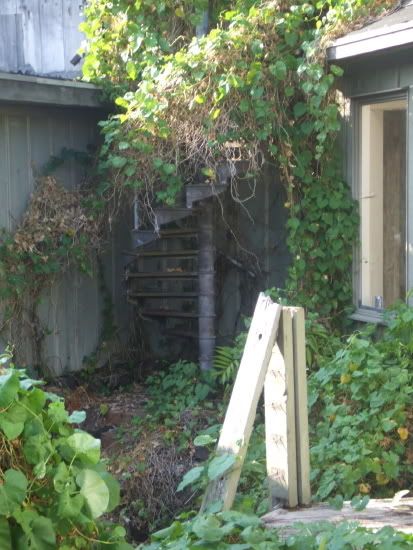 I had been trying to get to these stairs, to see if they still went anywhere.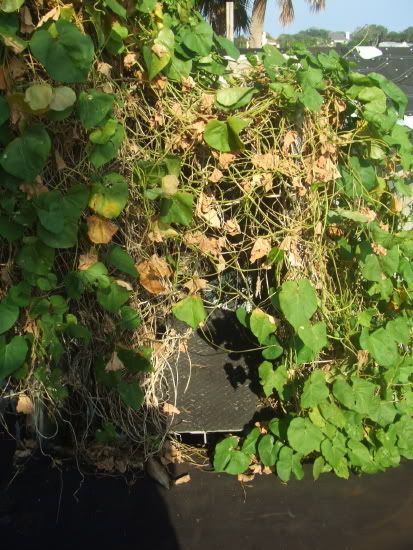 Turns out they still did, but were so overgrown I had to crawl out. There was a pre-made tunnel.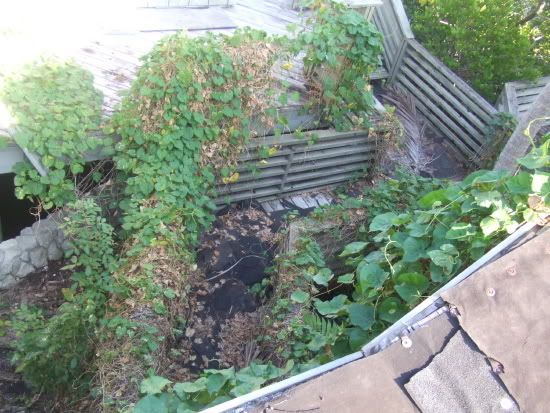 Aerial shot! The walk leads to the pool.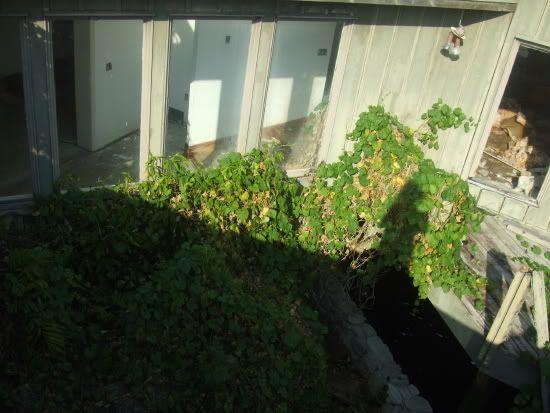 Aerial shot of my favorite windows!

And then there was scary jet ski cop lady, and I was sort of standing on a part of the roof or something in plain sight, so I dived into the vine tunnel for shelter and crawled away for fear of being caught, and the giant angry wasps that were starting to chase us.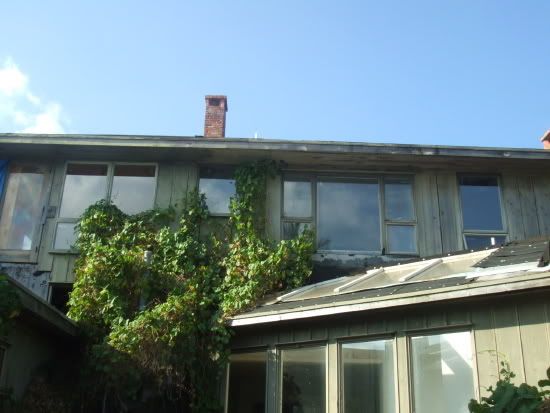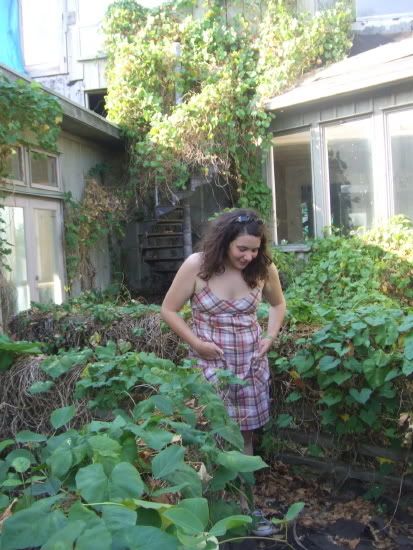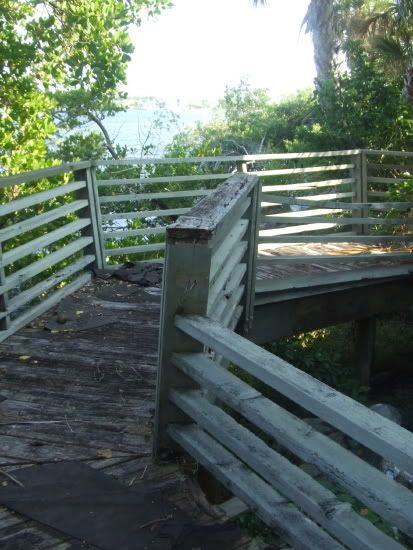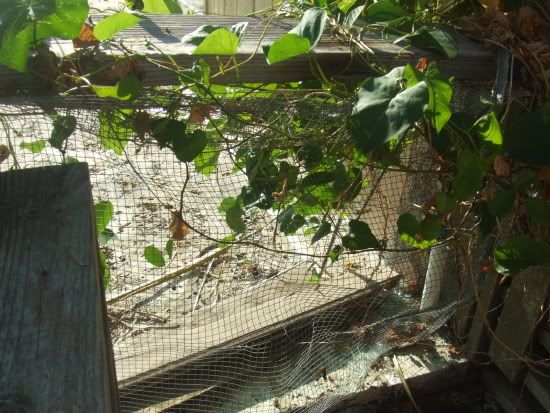 Screen that prevented us from just walking out to the pool. It was easier to just go around the other way, but at that point we were worried it was too exposed and were heading back. And... those wasps were like, freaking out or something.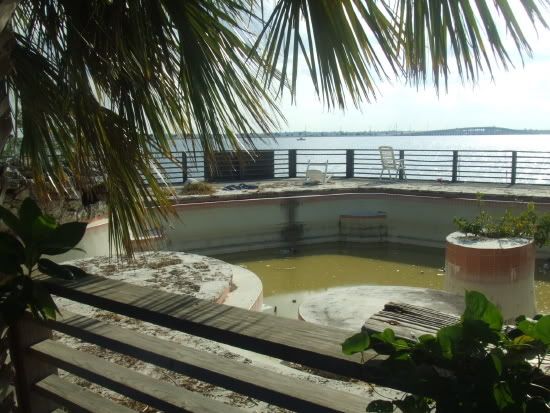 Pool.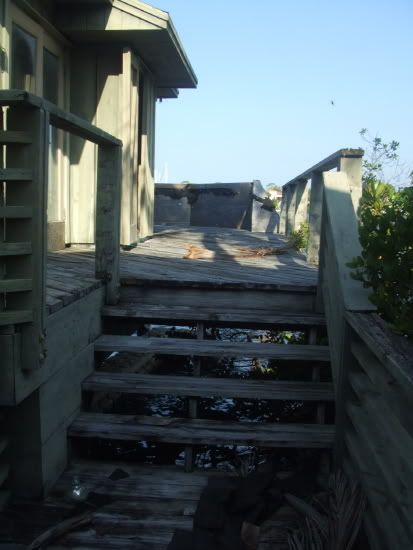 We went up here, and were going to walk around, but the police boat was back, and I'm pretty sure they were looking at us, so we climbed down and ran.

OH, I am so sad I didn't get a picture of these guys, but there were these two old men that we ran into on the way there, that totally didn't care what the hell we did at all. The one even said we could look around his property. They were both like 'We're not gonna chase two pretty girls away.' How great are they. Boobs are awesome.