the very first place i visited.
we had to be very careful here, most of the old asylum has been pulled down to make way for the new hospital, so there is still a functioning hospital all around the area we were exploring. all that is left of the old asylum is this building, a fountain that still had running water, a bridge over what used to be a pond and a bird house.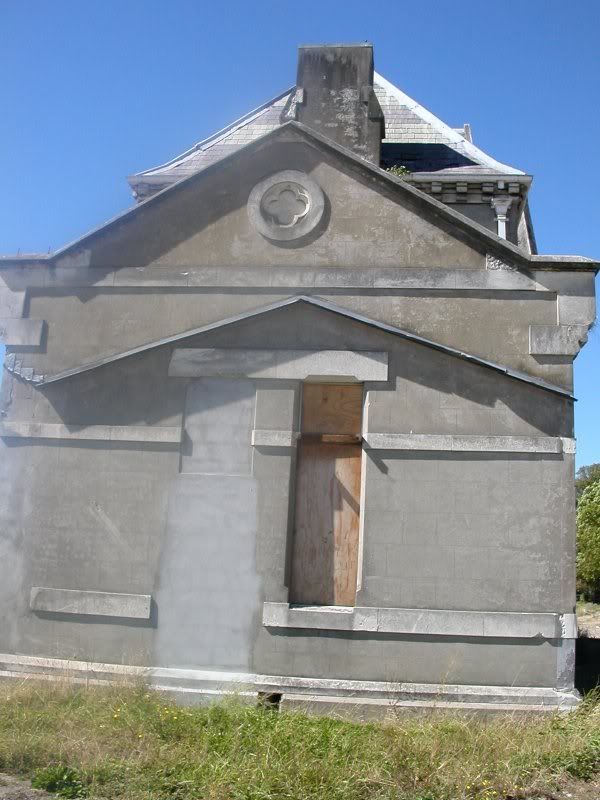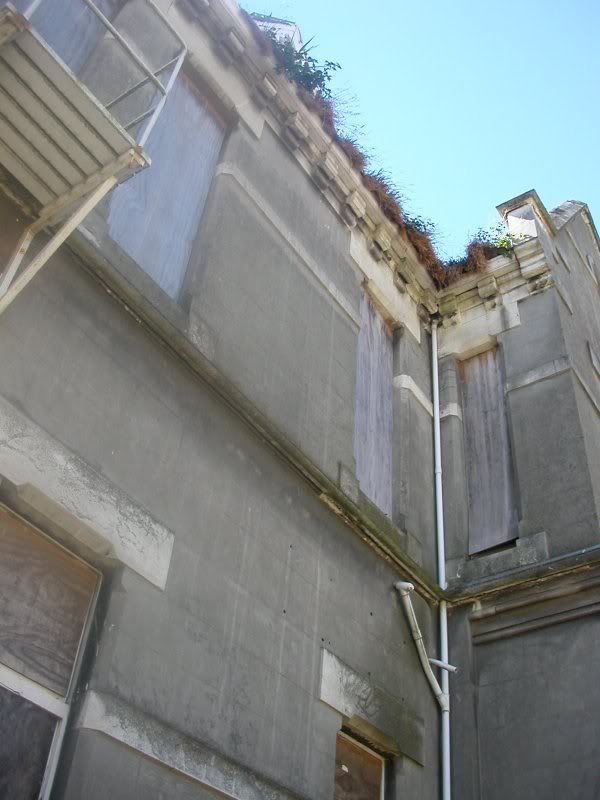 there was a hole in one of the board on the windows, so i pointed my camera inside and clicked, this is the result. ooo a room :)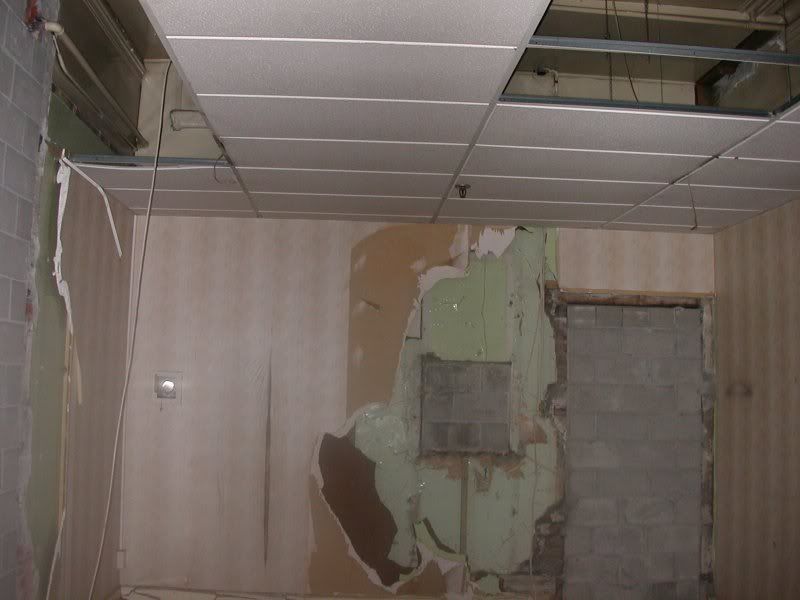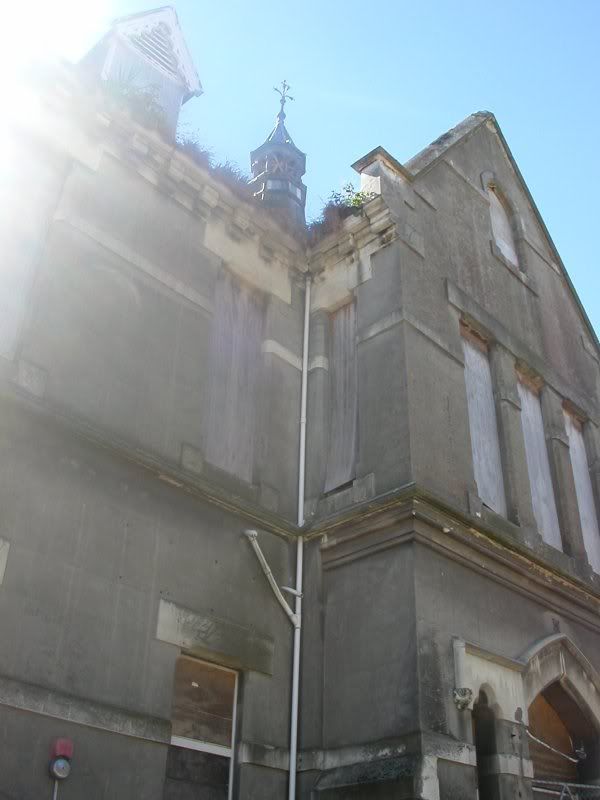 the only window that doesn't have boards, and it was too high up to get too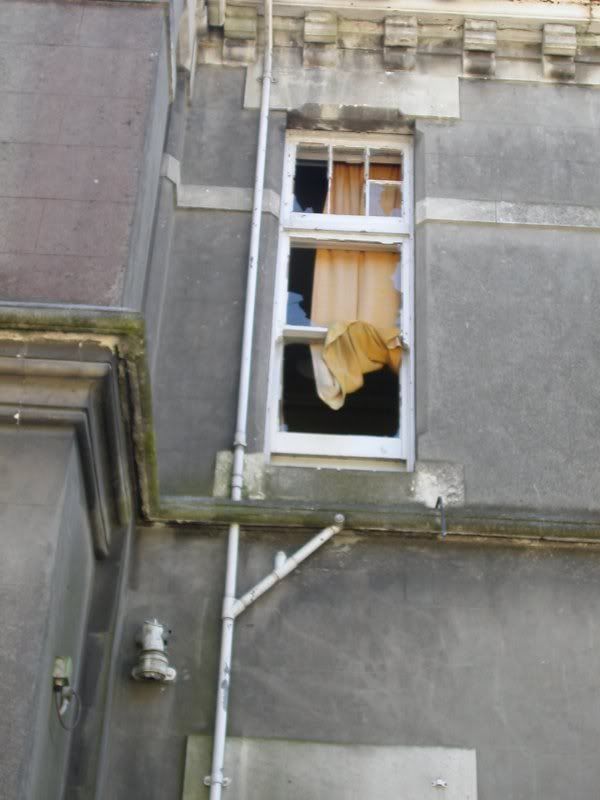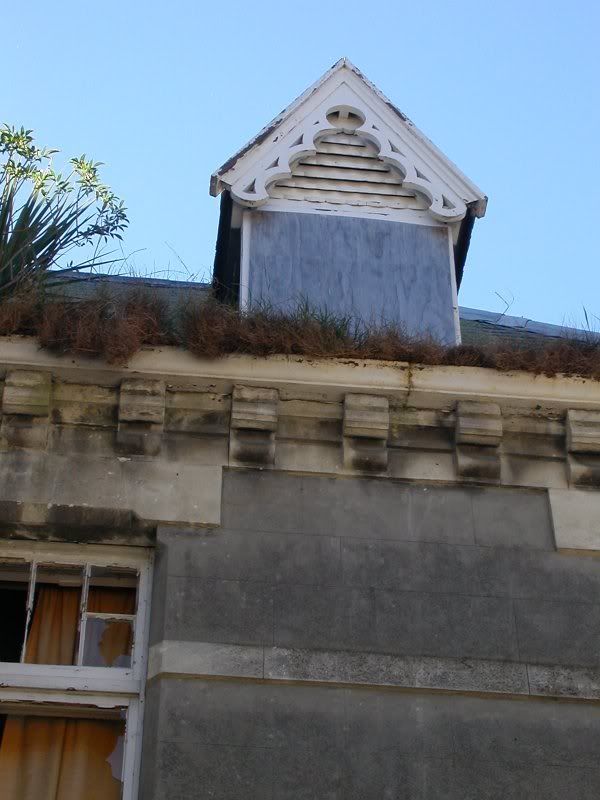 the reason why we didn't even try and go in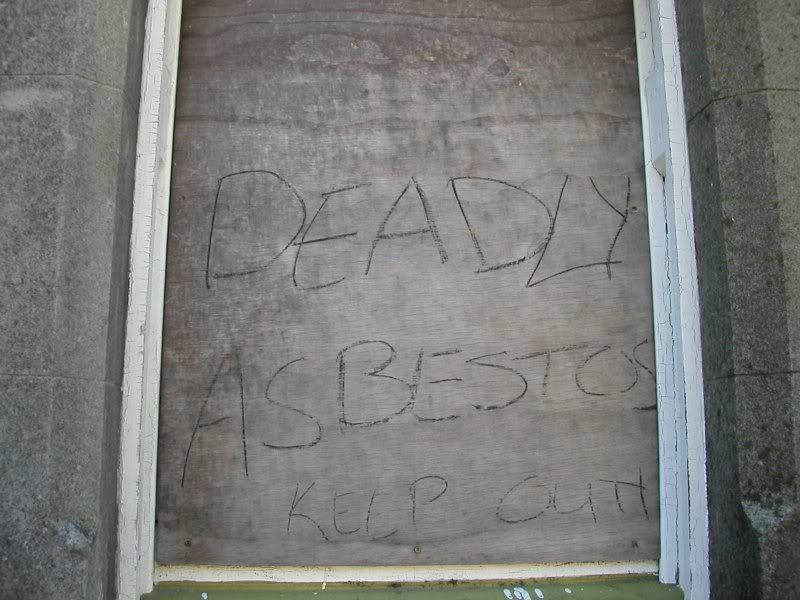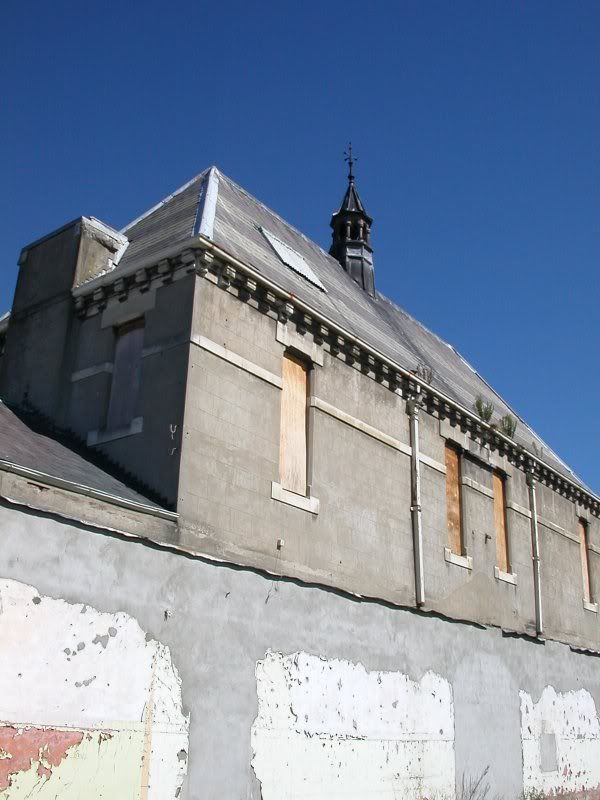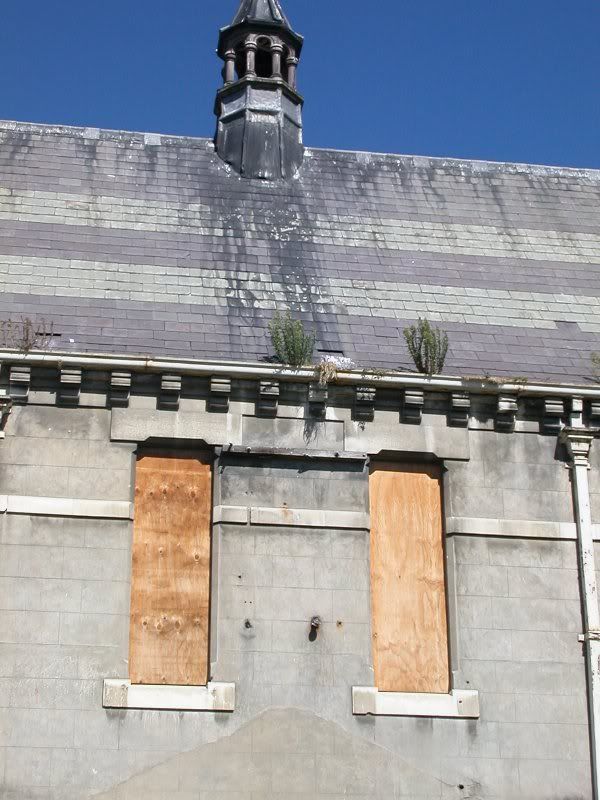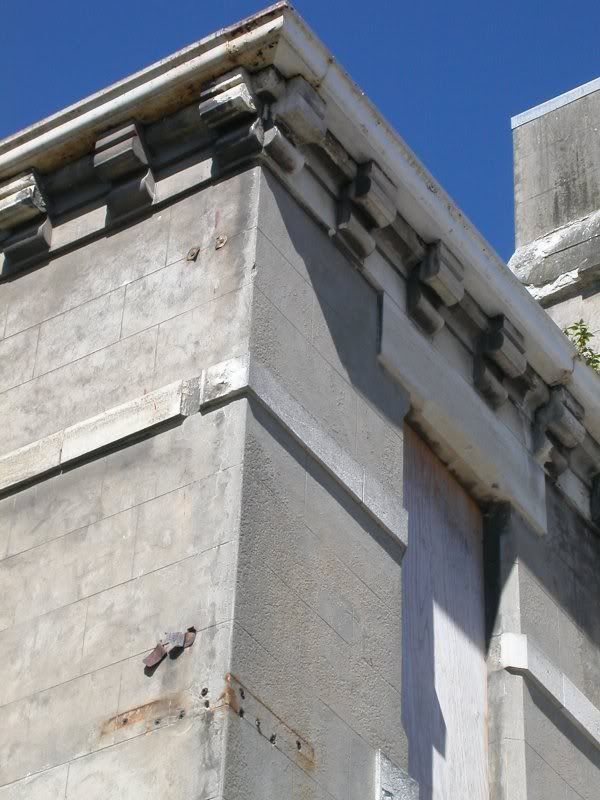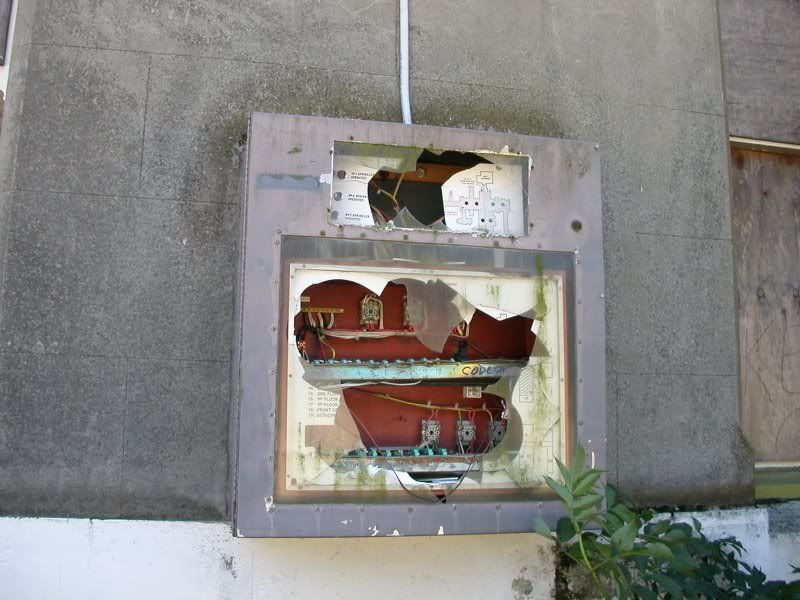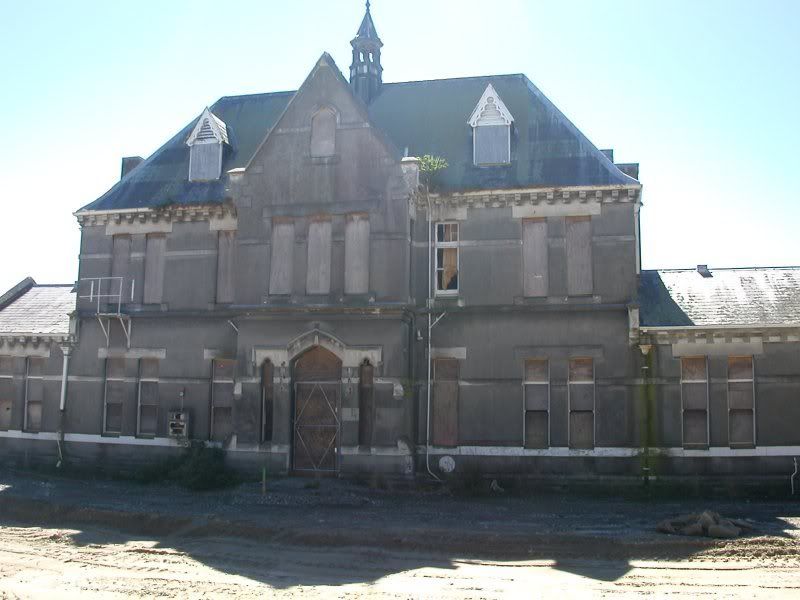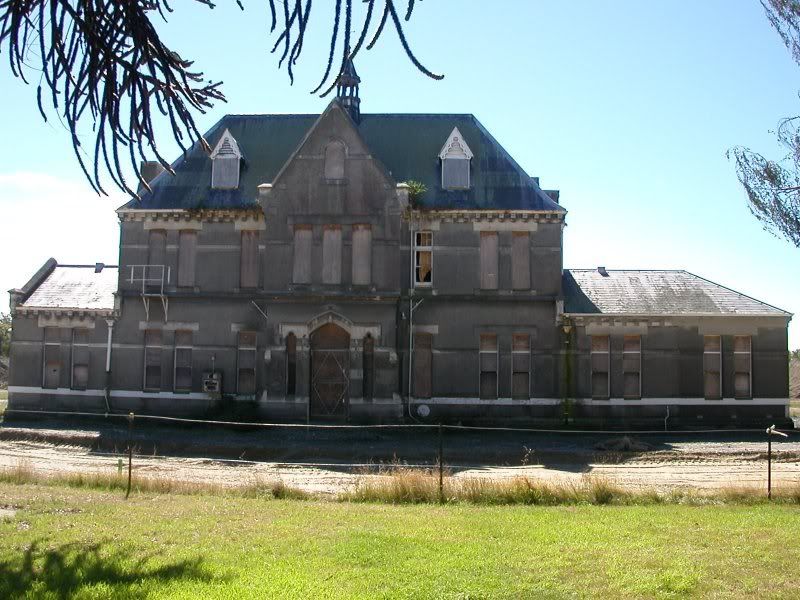 thee was water still flowing into this fountain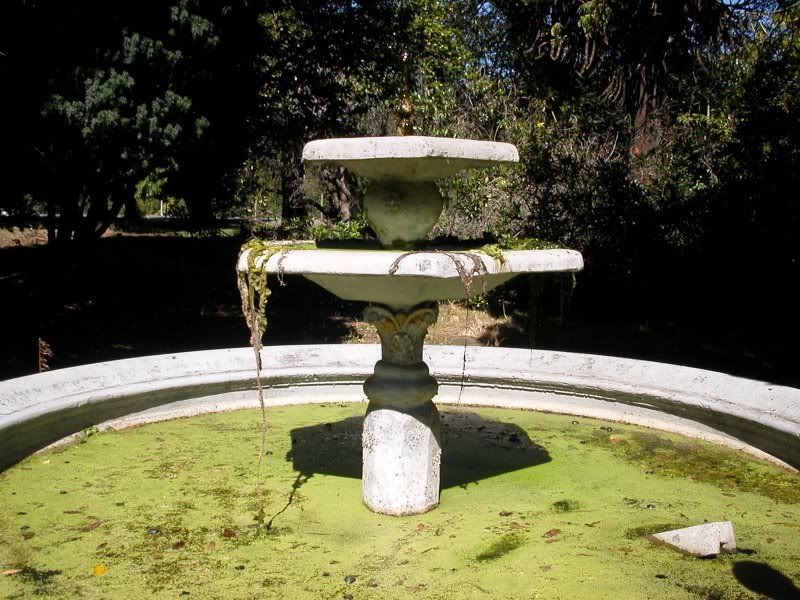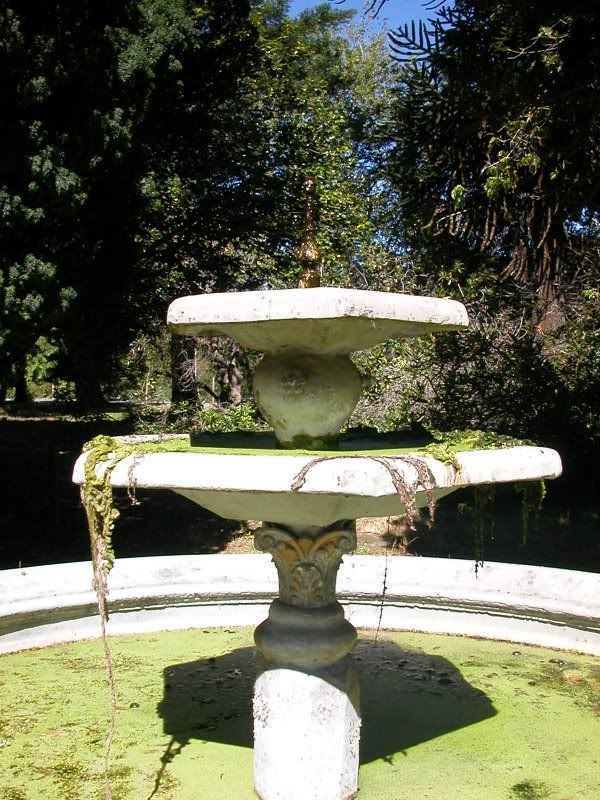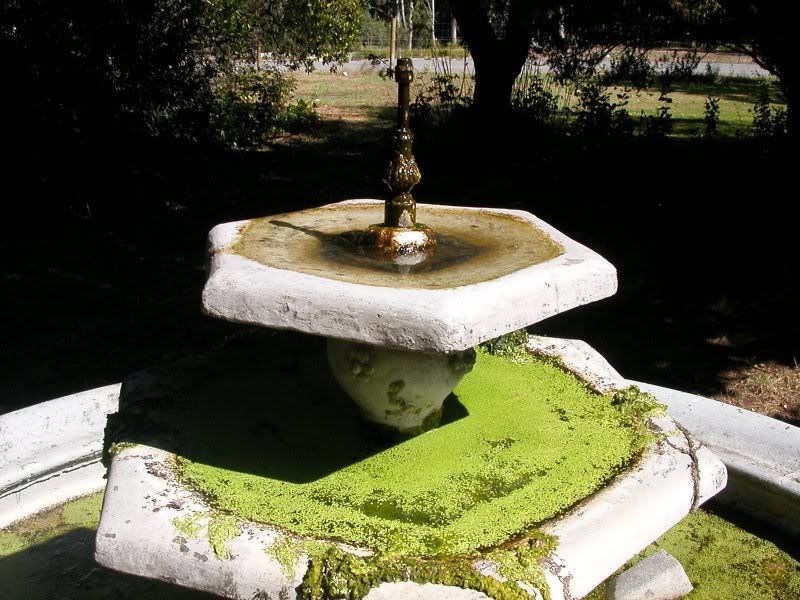 this bridge was over what used to be a pond. a pond that is now full of plants and weeds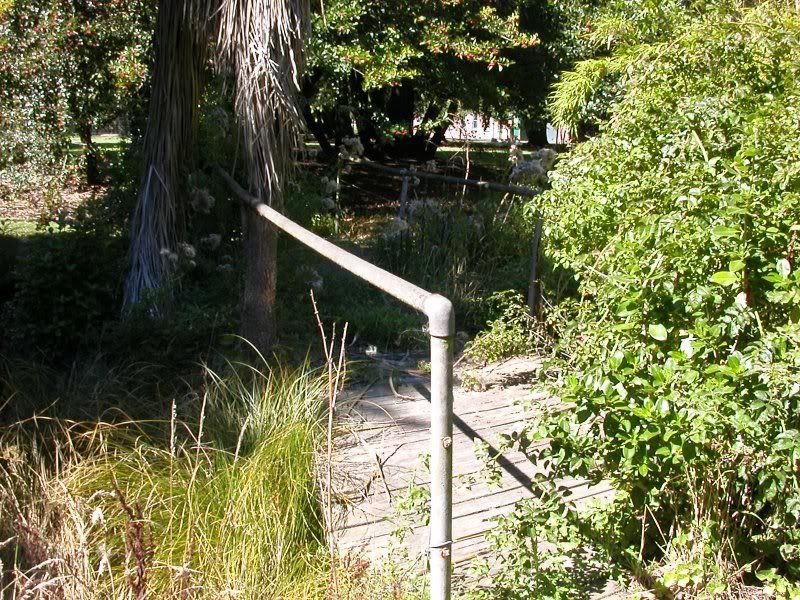 the wassa pond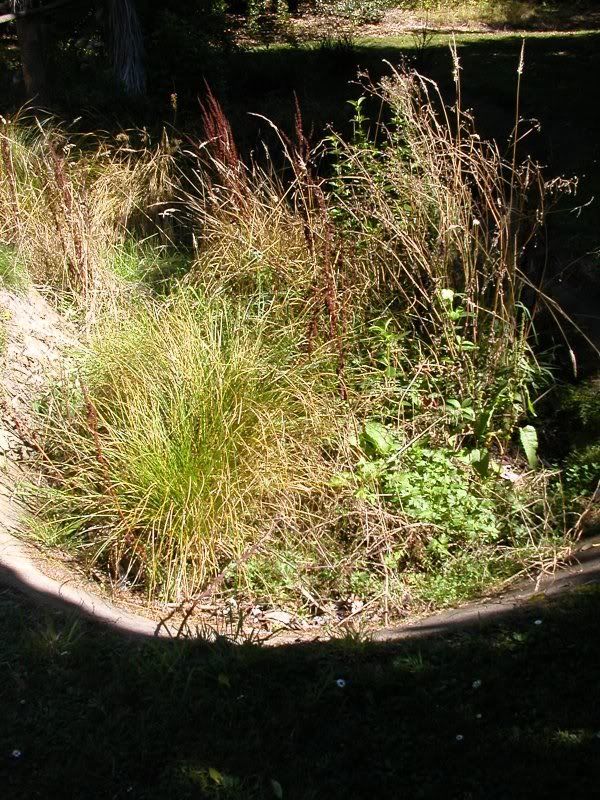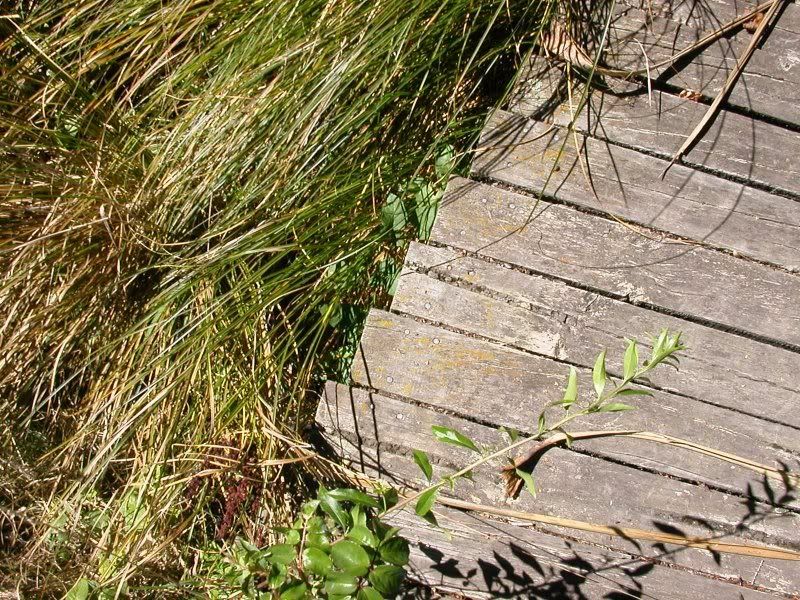 the bloody roses got me!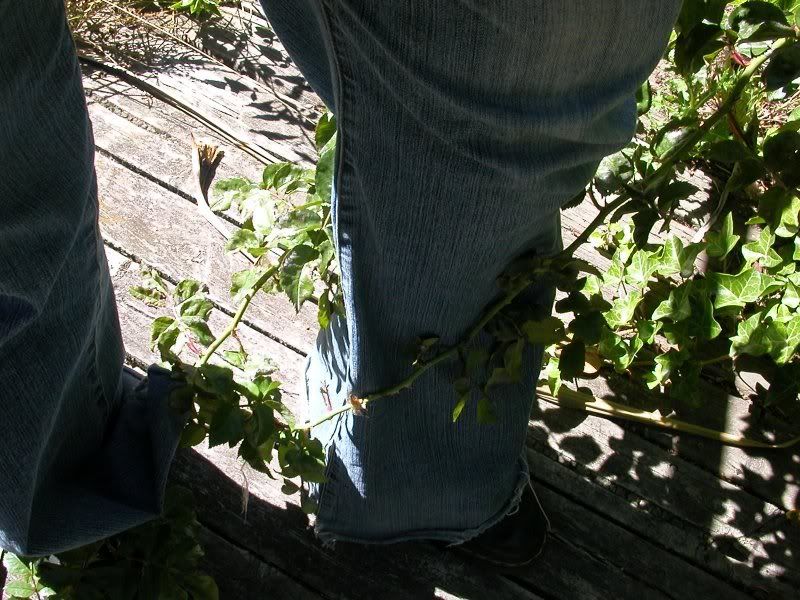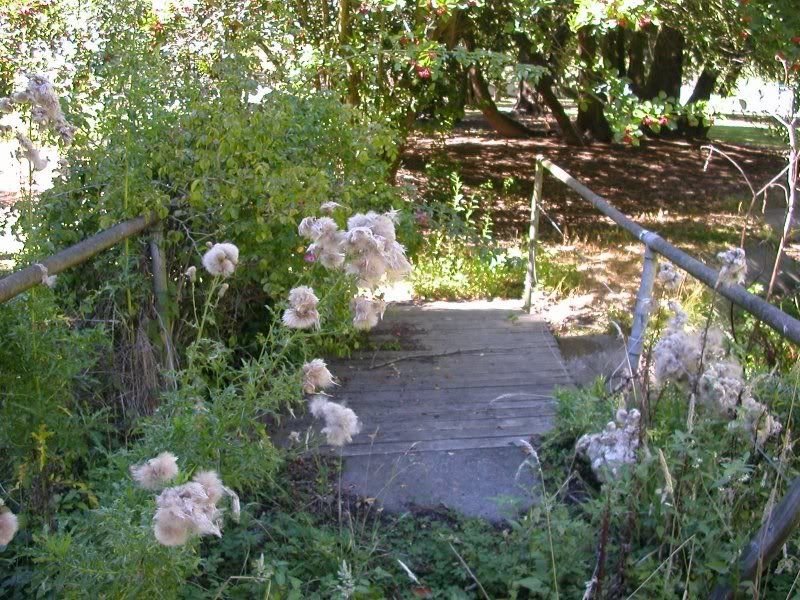 lonely bird house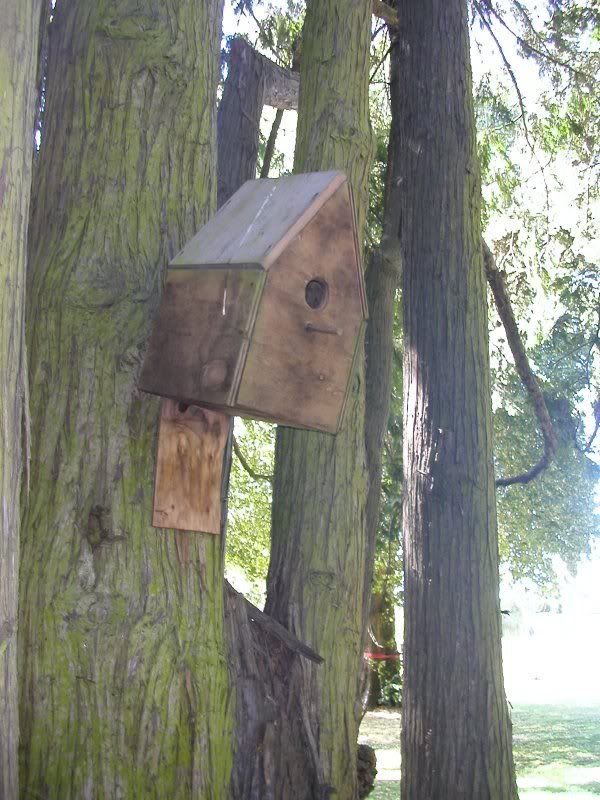 no the building isn't on a lean, i was standing in a ditch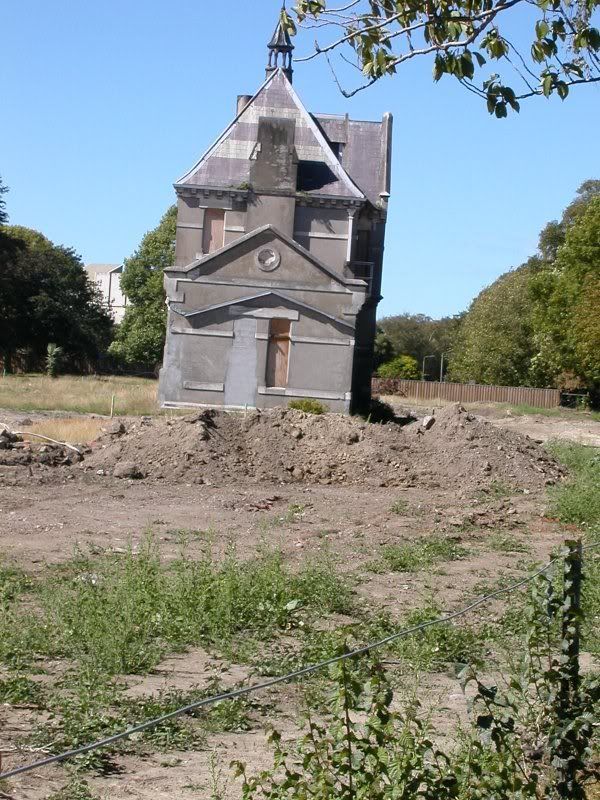 EDIT: sunnyside back in the day
the womens room
man ploughs outside the asylum