This is only my second post. I hope you enjoy.


I found both these trucks on an empty lot. They were both garbage trucks surrounded by dozens of dumpsters and other trash related things.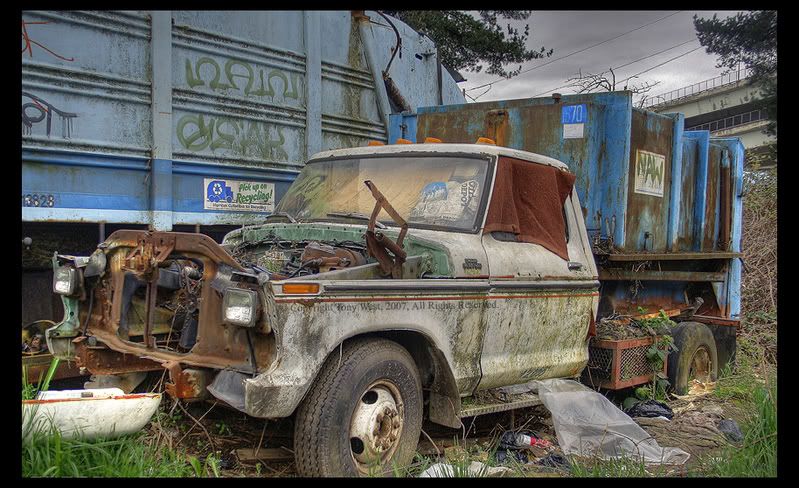 This building, now abandoned, used to be either apartments or office space.
Just an old chair I stumbled upon.
"An old office building for the gas company" according to a security guard.