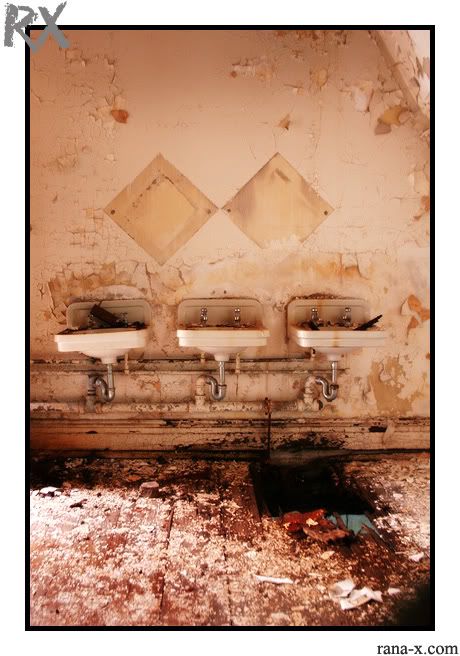 lotsss more on my page (two newest entries)
Vasilievskiy island, Saint Petersburg, Russia
© 19?? San Francisco - Leningrad
Nick Bogomolov, Susane Cervantes, Luis Cervantes, Carlos Loarca
cut
more. fall plaster artists' signed.
huge work. what the year?

Hi all. Long time lurker, first time poster.
Yesterday, a friend of mine and I pakced our cameras and our sorry butts to Woodlands School (once called Woodlands Lunatic Asylum back in the day). They're in the process of ripping the whole thing down for to build a whackload of condos on the property.
(
Collapse
)