An old alley, a burnt attatchment, a catwalk, and an old train factory. Would've taken pictures of the inside but my camera died. :(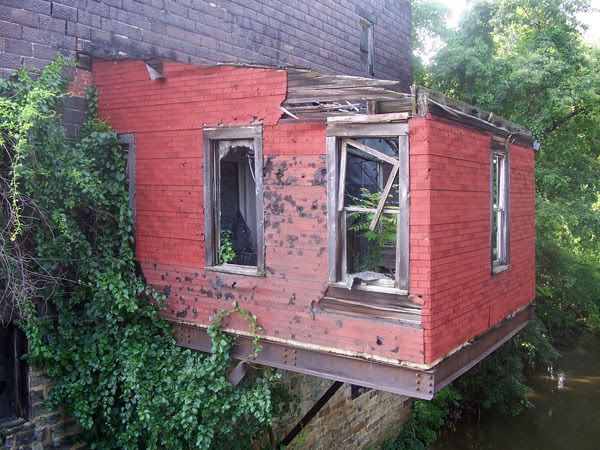 A former office. It juts out from the side a t-shirt shop now and hangs over the creek.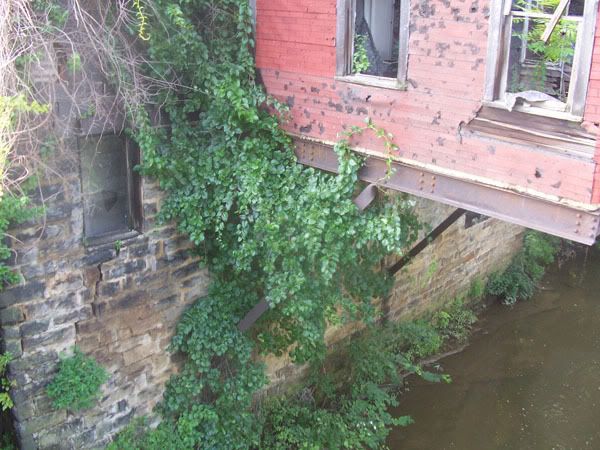 The catwalk. When they shut the company down, they closed this off.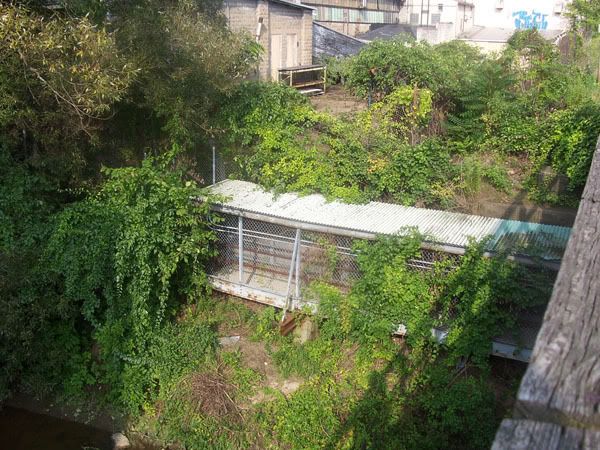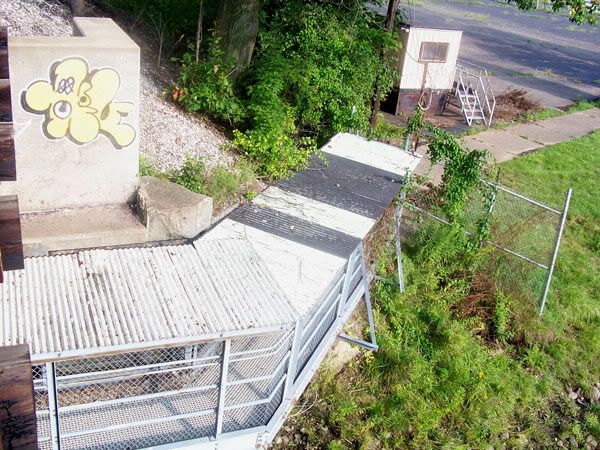 The main building of the factory.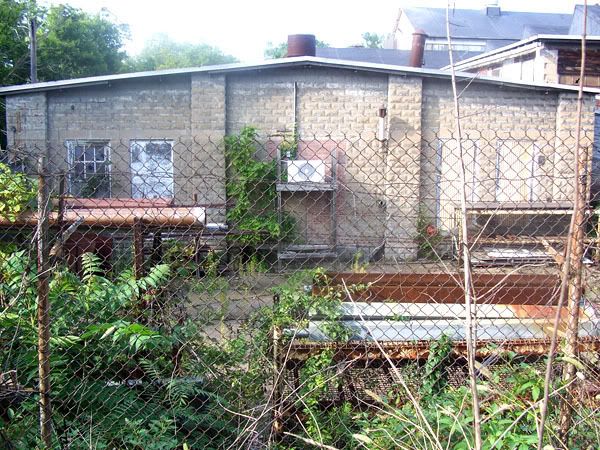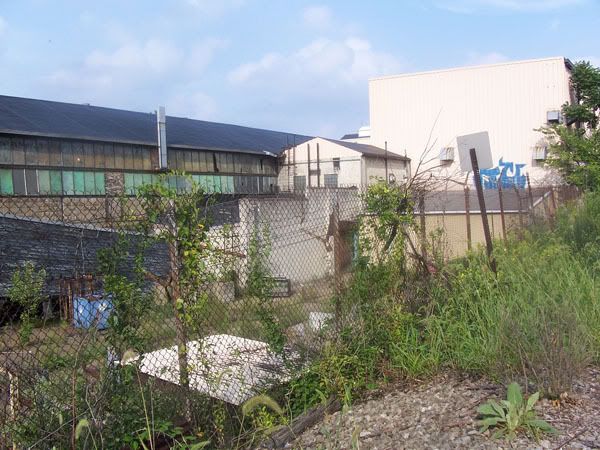 Another part of the factory.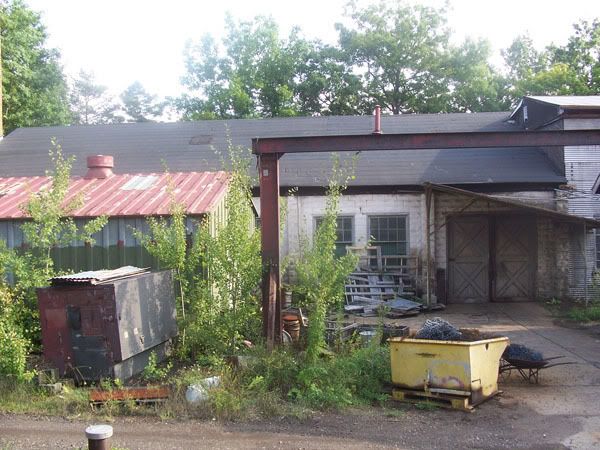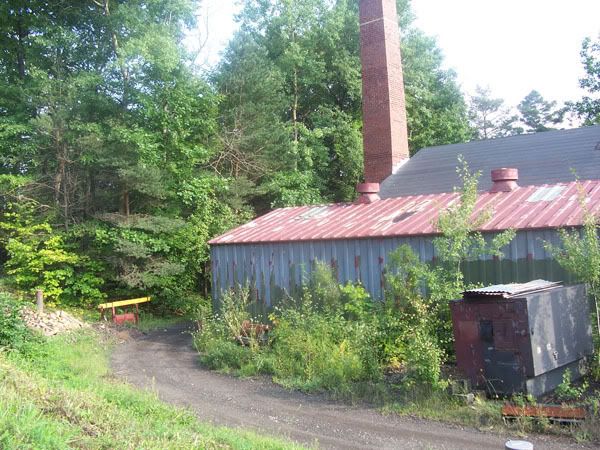 The abandoned tracks behind the factory.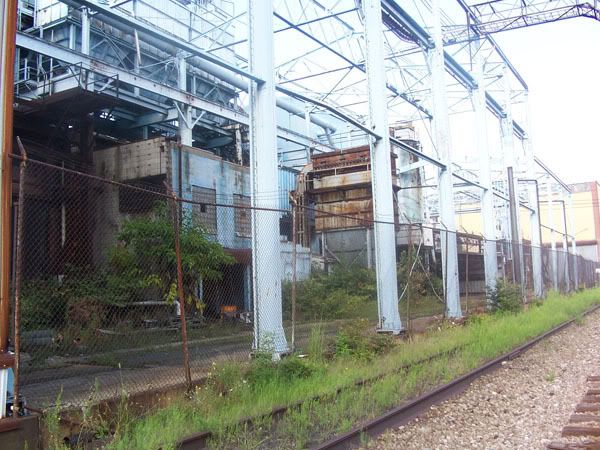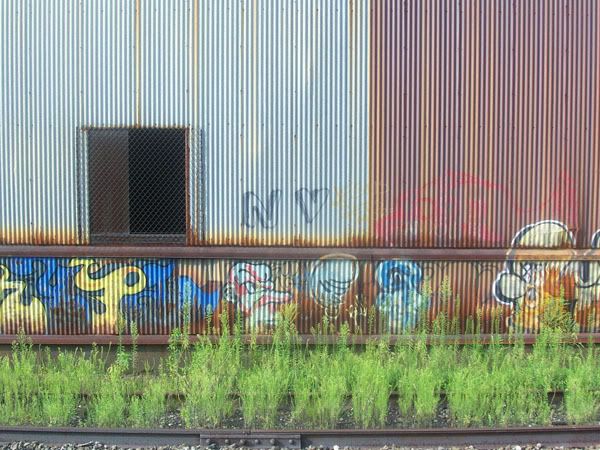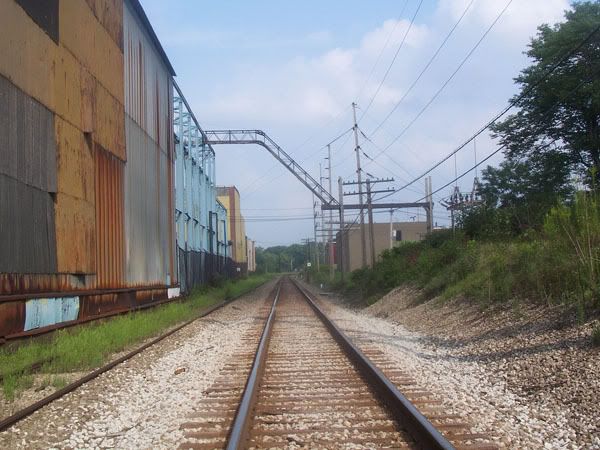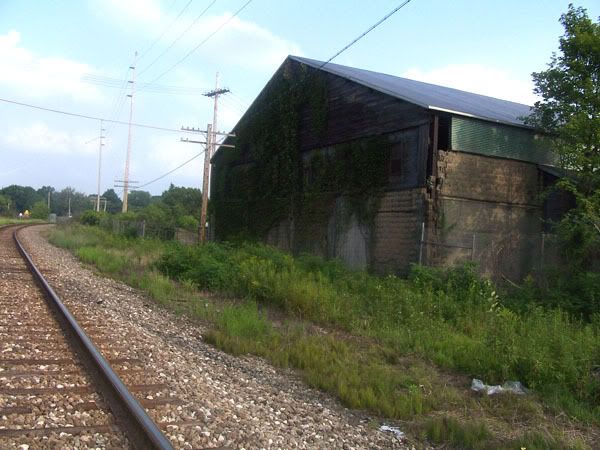 The windows.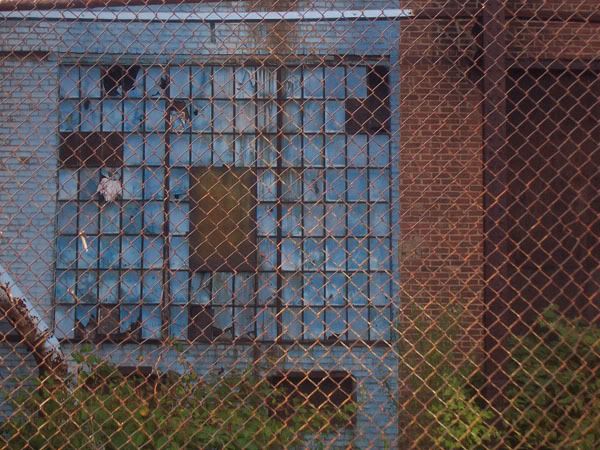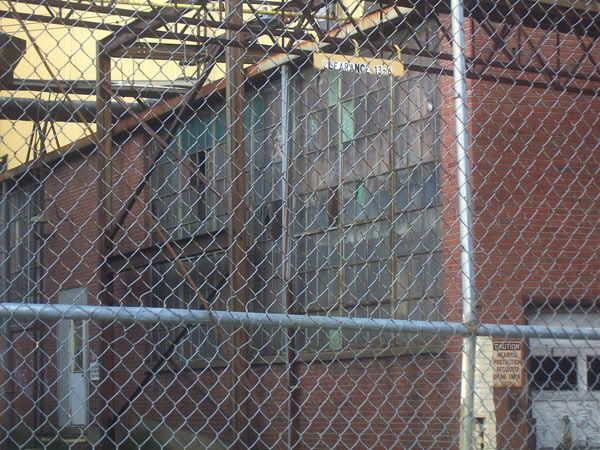 The back of the factory.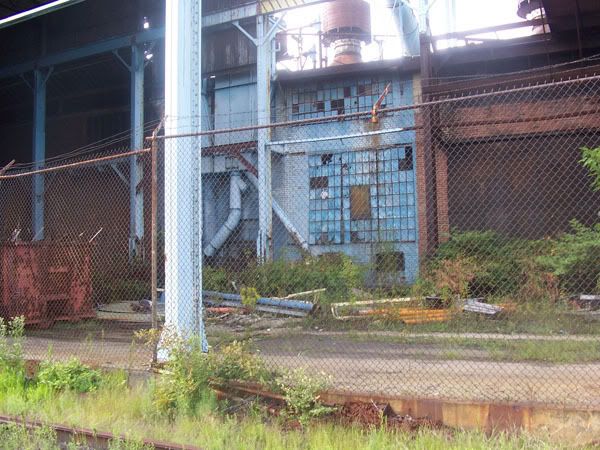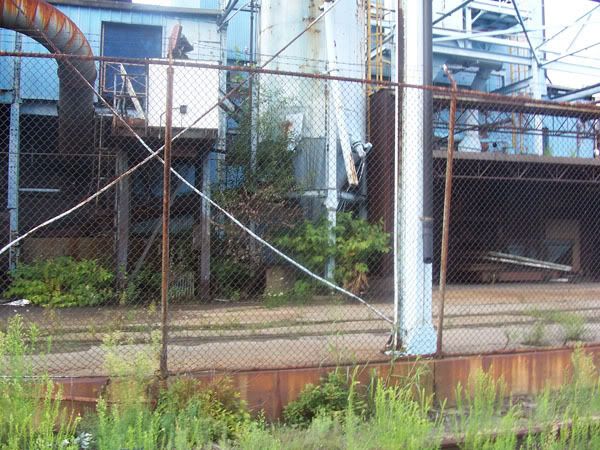 This alley is located behind a locked door in the middle of downtown. I had to take this picture through the window.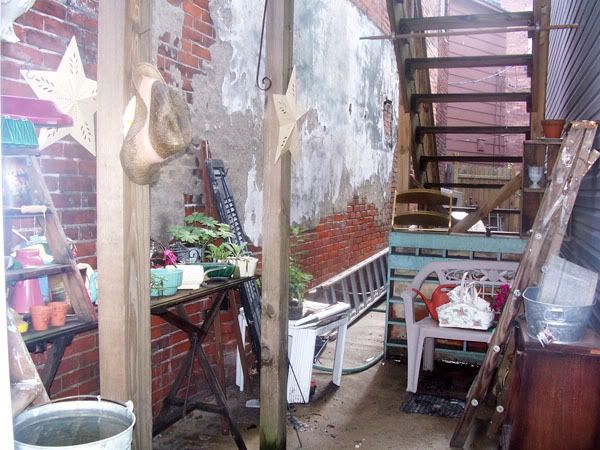 It's image heavy. Sorry.