Behind a levee. The area behind it is HUGE and littered with old machinery, boat parts, anchors, and other miscellaneous items I can't identify.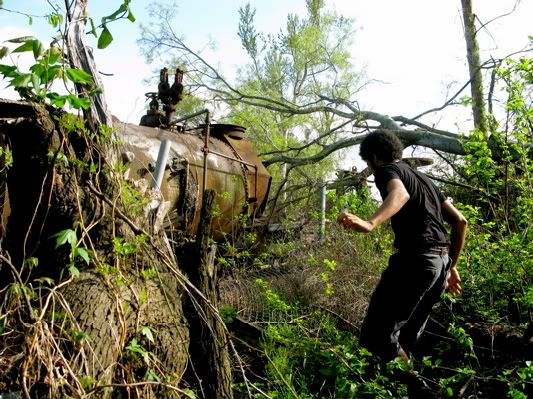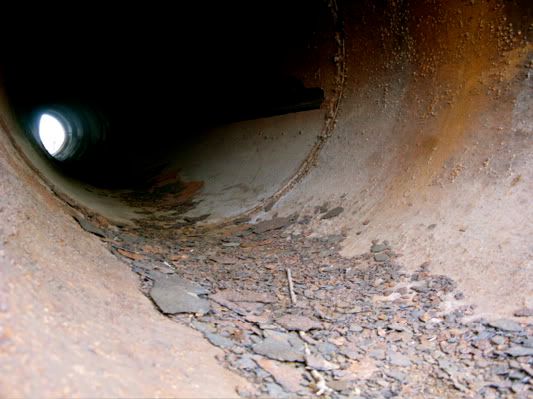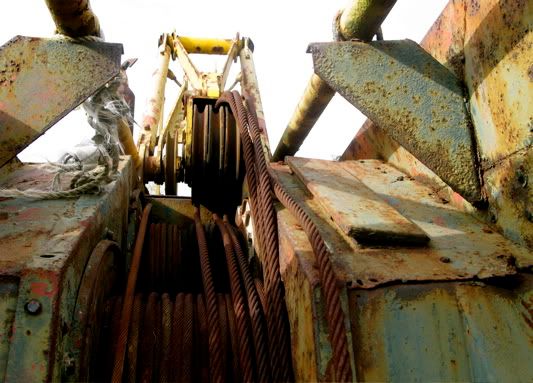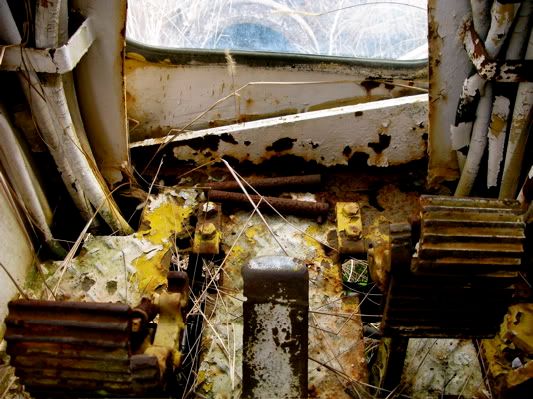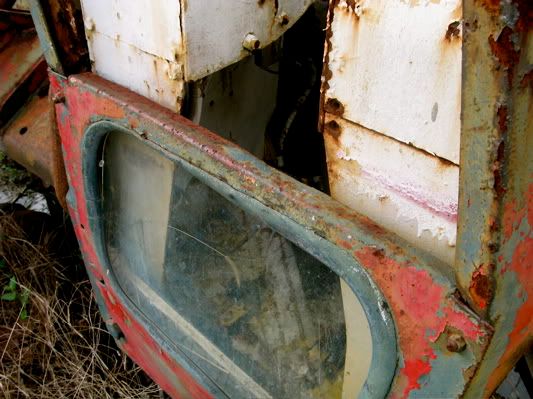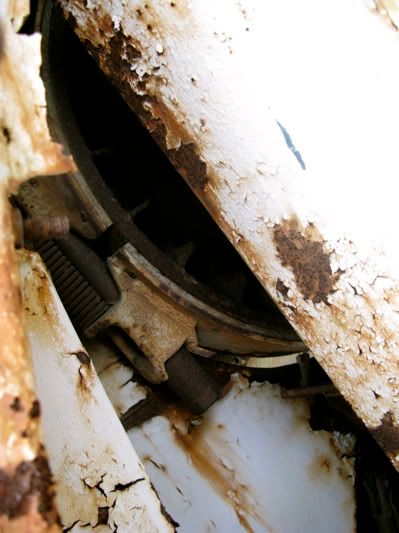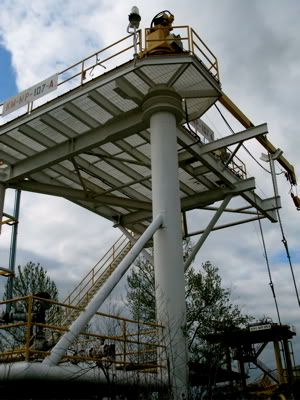 Can anyone tell me what this is? There are several of them along the shore and some are knocked over.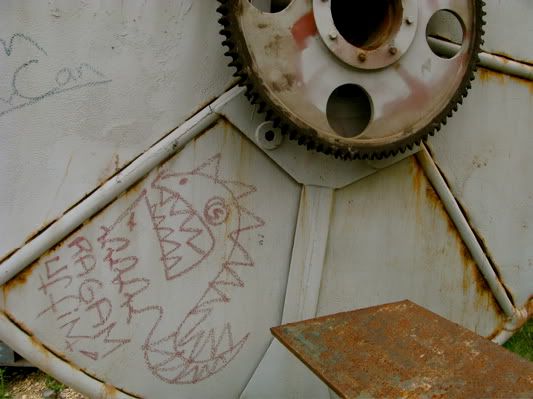 This was taken during the summer but it gives you an idea of how long this stretch of land. Even though this isn't even half of it.