This was my personal, ultimate abandoned building tour.The old Eastern State Prison.
We had access from 9 pm 'till 1 am. We also had a short tour in the day light.
I have tons of pics, but I'll share a few special ones to save loading time ;)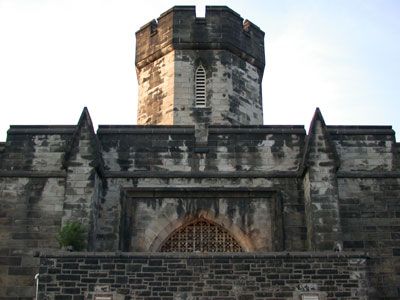 one of the many many cells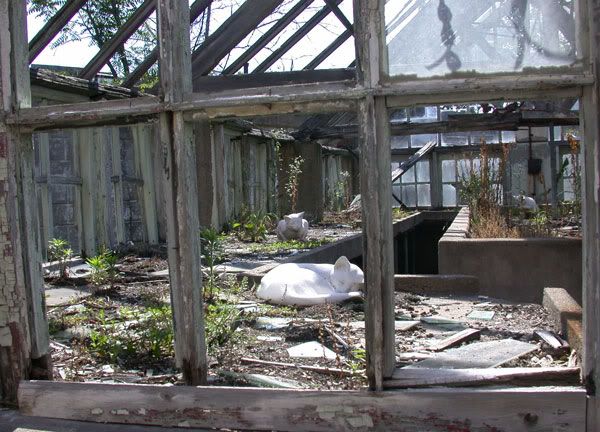 The green house. The cats are part of an exhibit called "ghost cats" representing a colony of feral cats who used to reside in the prison. I think there are 43...one for each cat.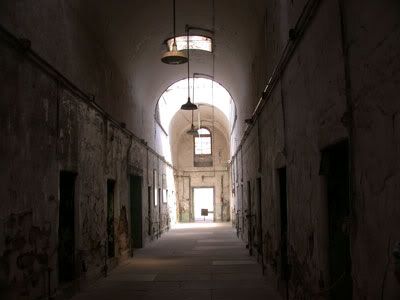 a view of one of the older cell blocks. The solid wood doors are still intact on most of the cells.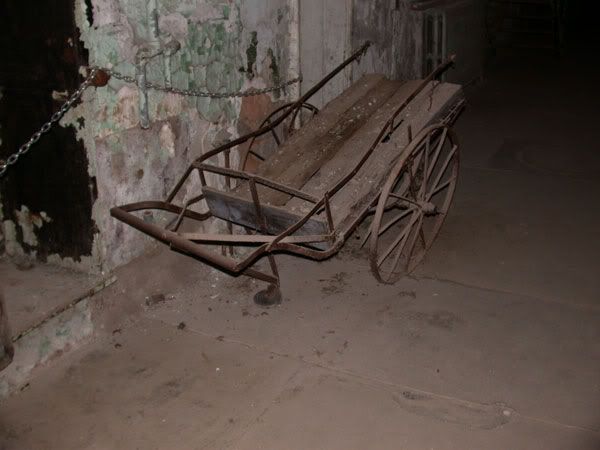 This is a food cart. They used it to pass out meals to the inmates. They would pad the wheels to keep the place as silent as possible.
In some of the cell blocks the upper levels had carts between the walkways, wlmost hanging in mid air.
It is now open to the public as a museum, and I hear they have an awesom halloween haunted tour. I highly recommend checking this place out!